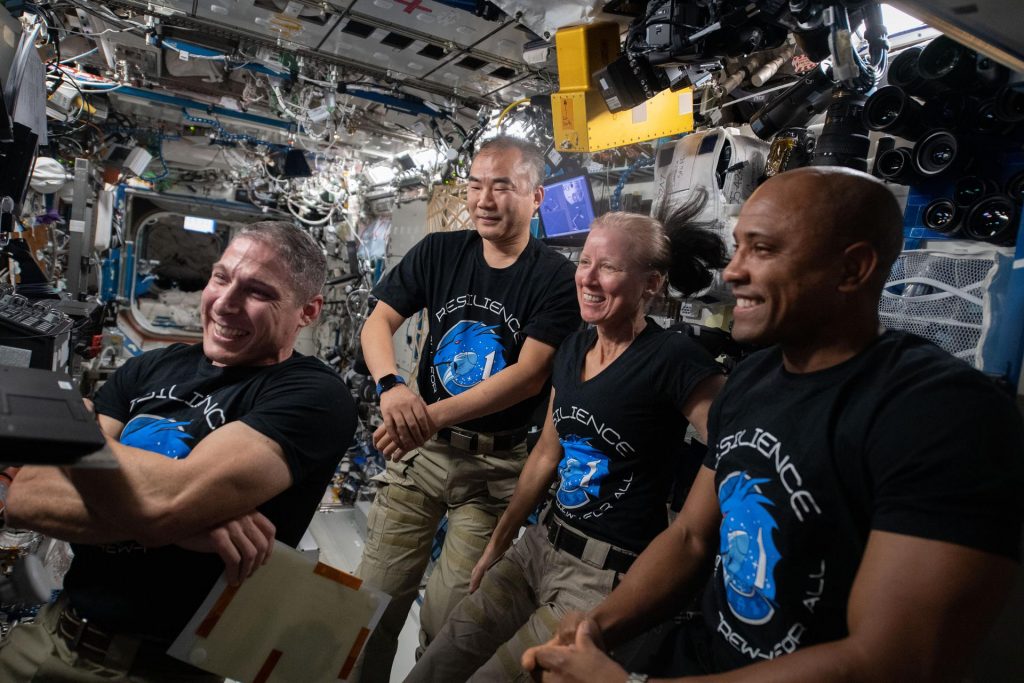 NASA's SpaceX Crew-1 mission with NASA astronauts Michael Hopkins, Victor Glover, and Shannon Walker, and Soichi Noguchi of the Japan Aerospace Exploration Agency (JAXA) is now targeting a return to Earth at 11:36 a.m. EDT Saturday, May 1, in the Gulf of Mexico off the coast of Florida. The Crew Dragon spacecraft, named Resilience, is scheduled to undock from the International Space Station at 5:55 p.m. Friday, April 30, to begin the journey home.
NASA and SpaceX agreed to move Crew-1's undocking and splashdown from Wednesday, April 28, following a review of forecast weather conditions in the splashdown zones off the coast of Florida, which currently predict wind speeds above the recovery criteria. Teams will continue to monitor weather conditions for splashdown ahead of Friday's planned undocking.
The return to Earth – and activities leading up to the return – will air live on NASA Television, the NASA App, and the agency's website.
Click here to read the full advisory.