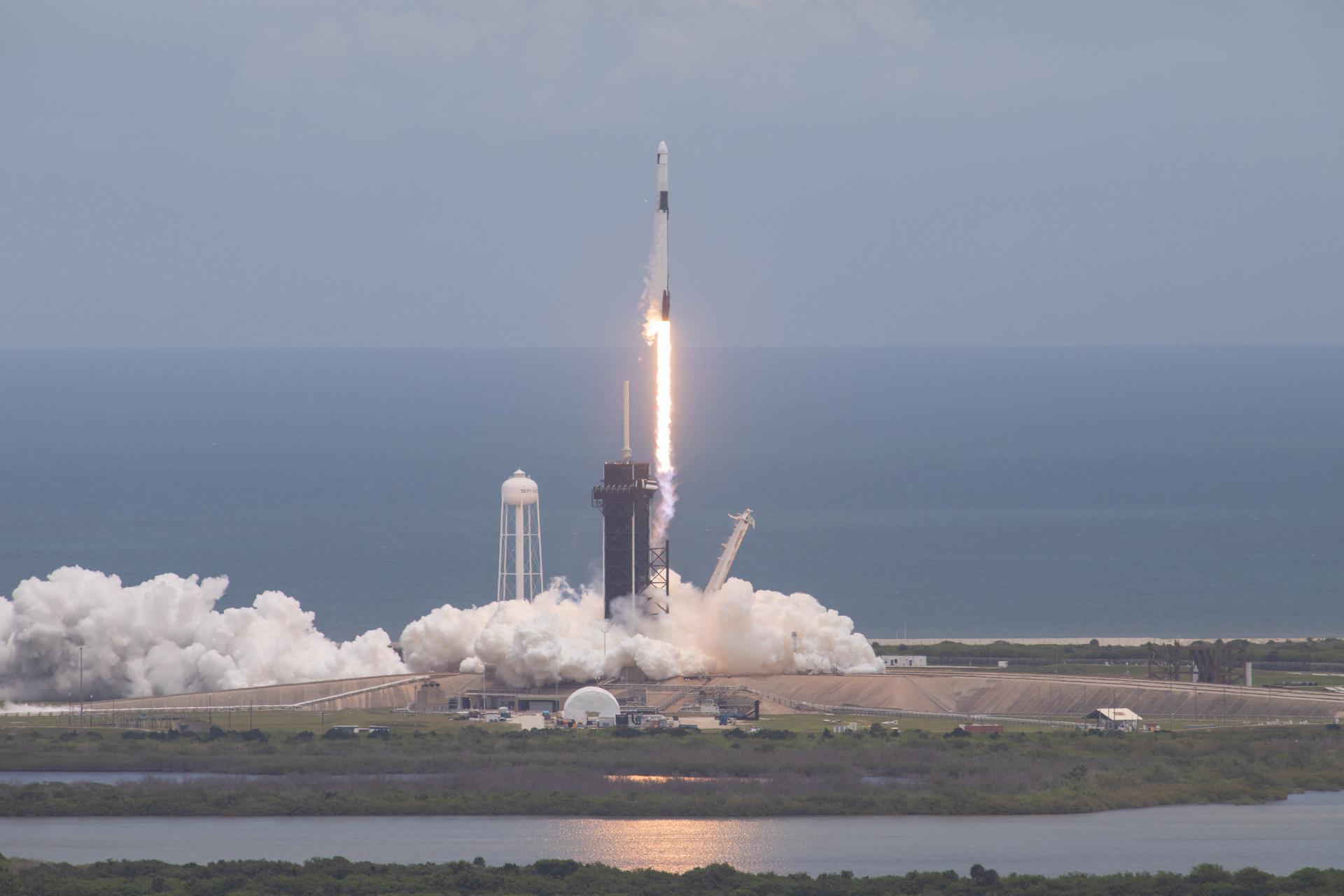 More than 7,300 pounds of science and research, crew supplies, and vehicle hardware are on their way to the International Space Station, following the picture-perfect launch of SpaceX's 22nd resupply services mission. SpaceX's upgraded Dragon spacecraft launched atop the company's Falcon 9 rocket from Kennedy Space Center's Launch Complex 39A in Florida, marking the first flight of this Dragon spacecraft. Liftoff occurred at 1:29 p.m. EDT.
"The vehicles that deliver our crews, they do a great job of getting our crews there safely to and from station, but their cargo capacity is very limited," said Jeff Arend, manager of the International Space Station Office for Systems Engineering and Integration. "We couldn't conduct all of the science we do, as well as provide for our crew members, without our cargo resupply vehicles. Our cargo flights are vital to maintaining and fully utilizing our orbiting laboratory."
The second launch for SpaceX under NASA's second Commercial Resupply Services contract, the mission will deliver a variety of science and research experiments, including one that could help develop better pharmaceuticals and therapies for treating kidney disease on Earth, a study of cotton root systems that could identify plant varieties that require less water and pesticides, and an experiment using bobtail squid as a model to examine the effects of spaceflight on interactions between beneficial microbes and their animal hosts.
Also included in the delivery are the first two of six new roll-out solar arrays. These will be extracted by a robotic arm and installed by astronauts during a series of spacewalks this summer.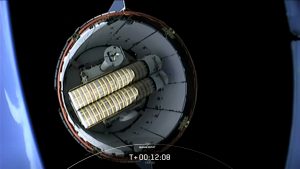 "Over time, our solar arrays age. The first set of arrays have been up there over 20 years," Arend said. "This augmentation is going to help us fully extend the life of the International Space Station and fully execute our full suite of research as we move forward. And probably most importantly, it allows us to power more science and research, especially in the form of future exploration systems and commercial users."
About two-and-a-half minutes after liftoff, the Falcon 9's first stage separated from the rocket, and a few minutes later, successfully landed on the drone ship "Of Course I Still Love You" in the Atlantic Ocean. Next, Dragon separated from the rocket completely. The spacecraft is now in orbit, traveling solo to the space station.
Dragon is slated to arrive at the orbiting laboratory on Saturday, June 5, and will autonomously dock to the space-facing port on the station's Harmony module. Expedition 65 Flight Engineers Shane Kimbrough and Megan McArthur of NASA will monitor docking operations, and live coverage will air on NASA TV and the agency's website beginning at 3:30 a.m. EDT. Docking is targeted for 5 a.m.
Dragon will spend more than a month attached to the space station, after which it will return to Earth with up to 5,300 pounds of research and return cargo, splashing down in the Atlantic Ocean off the eastern coast of Florida.
To stay updated on all station activities, follow @space_station and @ISS_Research on Twitter, as well as the ISS Facebook and ISS Instagram accounts. Or, follow along the station blog at: https://blogs.nasa.gov/spacestation/.