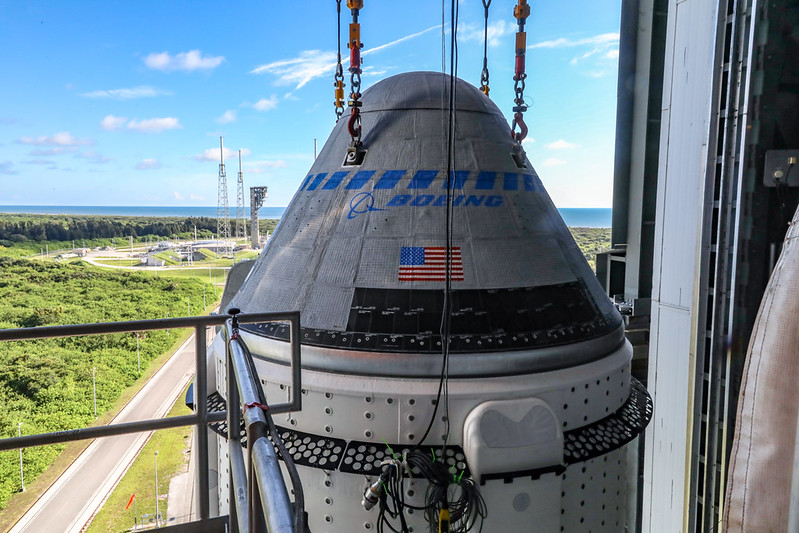 Leerlo en español aquí.
NASA and Boeing are taking another major step on the path to regular human spaceflight launches to the International Space Station on American rockets and spacecraft from American soil with the second uncrewed flight test of Boeing's CST-100 Starliner as part of the agency's Commercial Crew Program.
NASA's Boeing Orbital Flight Test-2 (OFT-2) is targeting launch of the Starliner spacecraft on a United Launch Alliance Atlas V rocket at 2:53 p.m. EDT Friday, July 30, from Space Launch Complex-41 on Cape Canaveral Space Force Station in Florida. Starliner is expected to arrive at the space station for docking about 24 hours later with more than 400 pounds of NASA cargo and crew supplies.
The mission will test the end-to-end capabilities of Starliner from launch to docking, atmospheric re-entry, and a desert landing in the western United States. OFT-2 will provide valuable data that will help NASA certify Boeing's crew transportation system to carry astronauts to and from the space station.
Read the full feature here.