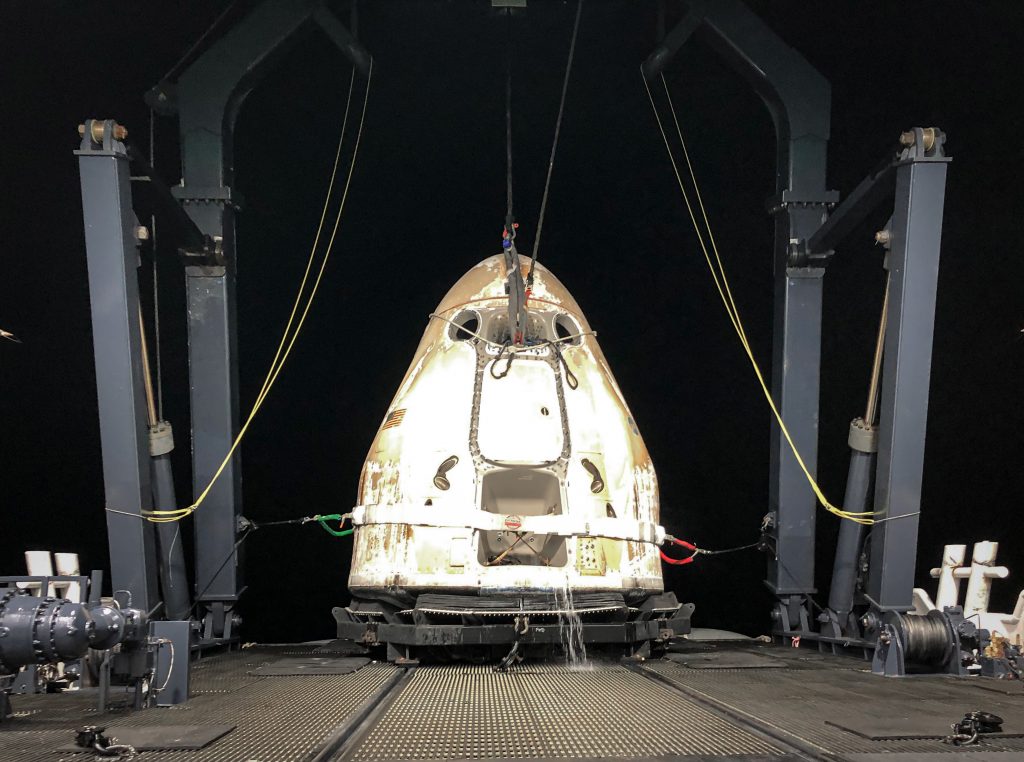 SpaceX's Cargo Dragon spacecraft completed a successful parachute-assisted splashdown off the coast of Florida around 11 p.m. EDT on Thursday, Sept. 30. The capsule undocked from the station's forward port of the Harmony module Thursday at 9:12 a.m., completing the voyage in approximately 14 hours.
This marked the first time Cargo Dragon splashed down in the Atlantic Ocean. The proximity to the coast of Florida enabled quick transportation of the science aboard the capsule to NASA Kennedy Space Center's Space Station Processing Facility, delivering some science back into the hands of the researchers hours after splashdown. The shorter transportation timeframe allows researchers to collect data with minimal loss of microgravity effects.
Dragon launched Aug. 29 on a SpaceX Falcon 9 rocket from Launch Complex 39A at Kennedy, arriving at the station the following day. The spacecraft delivered more than 4,800 pounds of research investigations, crew supplies, and vehicle hardware to the orbiting outpost.
Learn more about station activities by following the space station blog, on Twitter @Space_Station and @ISS_Research, as well as the ISS Facebook and ISS Instagram accounts.