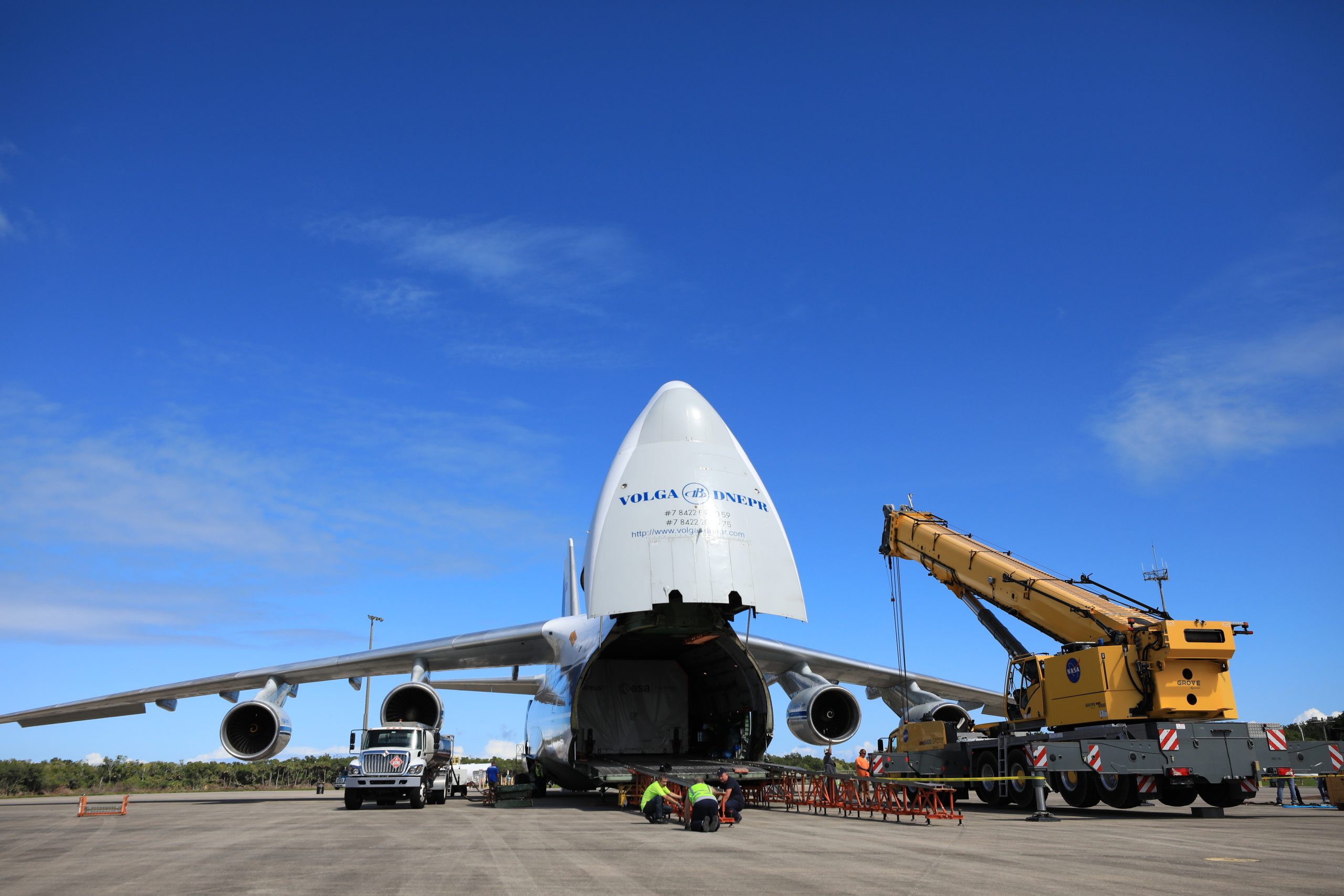 Built by teams at ESA (European Space Agency) and aerospace corporation Airbus, the European Service Module for NASA's Orion spacecraft arrived at NASA's Kennedy Space Center in Florida on Thursday, Oct. 14, aboard the Russian Antonov aircraft. This service module will be used for Artemis II, the first Artemis mission flying crew aboard Orion. Service module assembly was completed at the Airbus facility in Bremen, Germany, and the module traveled across the world on its journey to Kennedy.
The service module is the powerhouse that will fuel and propel Orion in space. It stores the spacecraft's propulsion, thermal control, electrical power, and critical life support systems such as water, oxygen, and nitrogen.
The service module will be transferred from the Launch and Landing Facility to Kennedy's Neil A. Armstrong Operations and Checkout Facility where teams from NASA and Lockheed Martin will integrate it with the crew module adapter and crew module, already housed in the facility.
With Artemis missions, NASA will land the first woman and the first person of color on the lunar surface. Artemis II will be the first crewed flight test of NASA's Space Launch System and Orion, paving the way for human exploration to the Moon and Mars.