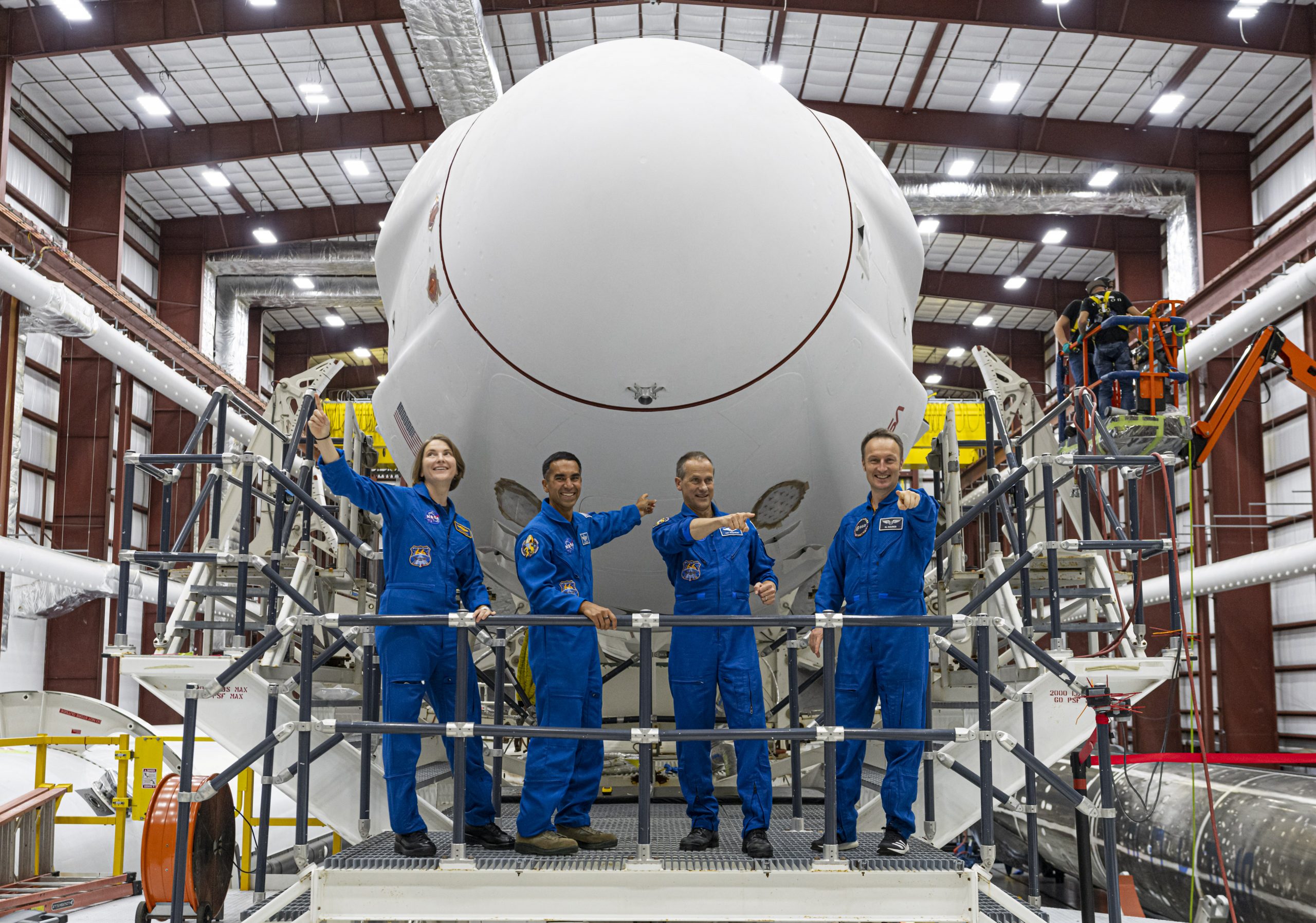 Around the world, more than 10,000 virtual guests are registered to be a part of NASA's SpaceX Crew-3 mission to the International Space Station. Since this is a crewed flight, we asked our guests to share a message with the crew. Thousands of guests from Germany, Turkey, the United States, Ireland, Croatia, Spain, New Zealand, and more responded with well wishes, hopes, and dreams.
For many, the Crew-3 mission is an inspiration to the younger generation. One guest stated, "My daughter dreams big of being the first person on Mars. Every mission you go on continues to inspire her to push harder to become an astronaut. Thank you!" We agree, these missions inspire us, too!
Another message from a crew member's former colleague was more personal. The guest said, "My wife and I are extremely excited for you and proud of you all! Raj: From the first meeting in basic training, I knew you were destined for the stars. I just had no idea it was literally going to be the stars! Congrats, my friend, to you and your family, and I am honored to be part of this journey!"
Some of our guests are tuning in with their school. One school from Silicon Valley shared, "Thank you for inspiring the next generation of space explorers, and Godspeed!" More schools from Florida, Virginia, and North Carolina also send their congratulations.
Many people dream of going to space, and one guest's response summed it up for all of us at the Virtual Guest Program, saying "All the best for a safe launch! We will be standing by and watching the event online. Thanks for your courage and spirit of adventure showing us a bit more of our universe."
We'd love to have you along on our virtual guest program – you can join our standing list or register for specific upcoming missions by visiting nasa.gov/virtualguest. In addition to sharing thoughts on launch-related questions, virtual guests receive emails with curated launch resources, notifications about NASA activities, and updates on any launch time or date changes.
We're releasing our second-edition virtual guest passport for the Crew-3 mission. Whether it's your first stamp or your 14th, NASA hopes you'll print, fold, and get ready to fill your virtual passport. It will be possible to customize the new edition with your name, nationality, and the date you first use it. Mission stamps will be emailed following the launch to all virtual guest program attendees.
Liftoff of NASA's SpaceX Crew-3 mission on a Falcon 9 rocket is targeted for 2:21 a.m. EDT Sunday, Oct. 31, from Launch Complex 39A at Kennedy Space Center in Florida.