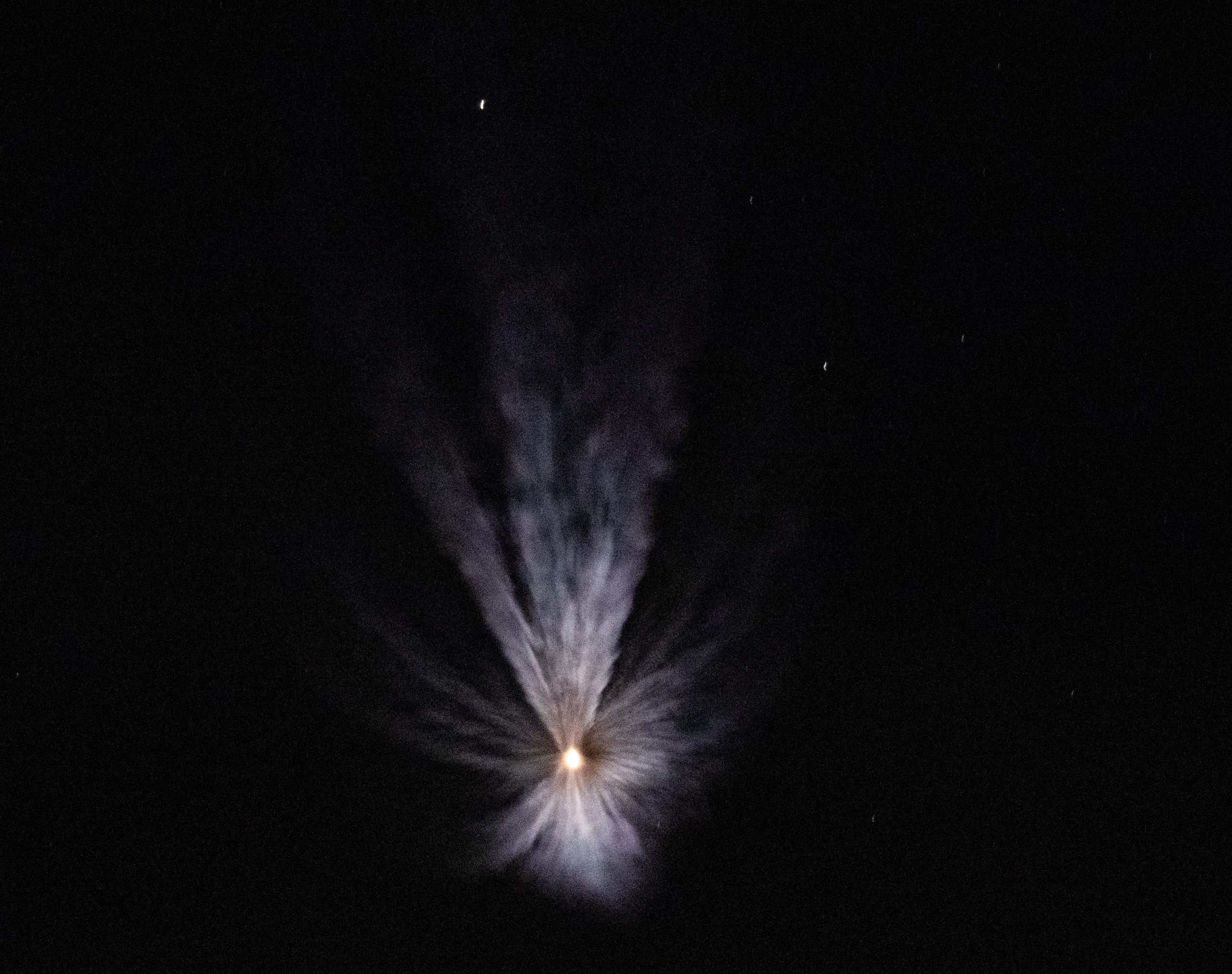 The United Launch Alliance (ULA) Atlas V 551 rocket has jettisoned its five solid rocket boosters and is approaching payload fairing jettison.
At this point in its ascent, the Atlas V is burning propellant at a rate of 2,000 pounds per second, traveling more than 7,500 miles per hour and located 64 miles in altitude and 150 miles down range.
Main engine cutoff will occur about a minute after booster jettison, followed shortly by Atlas Centaur separation.