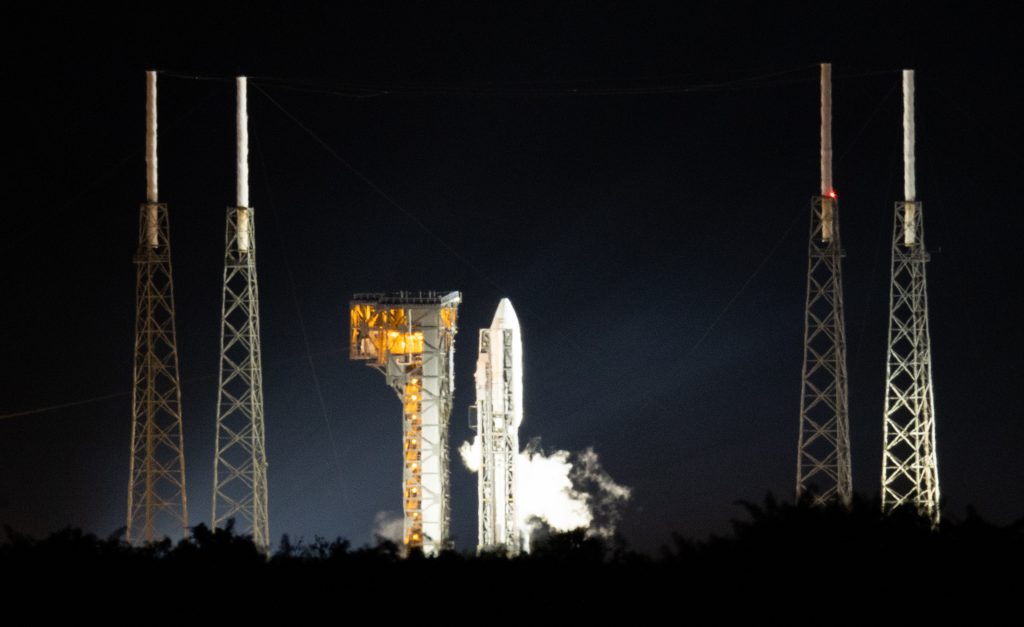 Launch preparations are underway, but because of high velocity upper level winds the new launch time is 5:19 a.m. EST for the Department of Defense's (DOD) Space Test Program 3 (STP-3) mission, managed by the U.S. Space Force (USSF) Space Systems Command (SSC), from Launch Complex 41 on Cape Canaveral Space Force Station in Florida.
The United Launch Alliance (ULA) Atlas V 551 rocket will carry satellites and technology experiments, including NASA payload Laser Communications Relay Demonstration (LCRD) and the NASA-U.S. Naval Research Laboratory Ultraviolet Spectro-Coronagraph (UVSC) Pathfinder, to space.
Watch the launch webcast live on NASA Television and the agency's website. Keep following the blog for updates on liftoff and the agency's deployment of LCRD.
Stay connected with the LCRD mission on social media:
Twitter: @NASA, @NASAGoddard, @NASALaserComm, @NASA_Technology, @NASASCaN
Facebook: NASA, NASAGoddard, NASA Technology, NASA Space Communications and Navigation
Instagram: NASA, NASAGoddard