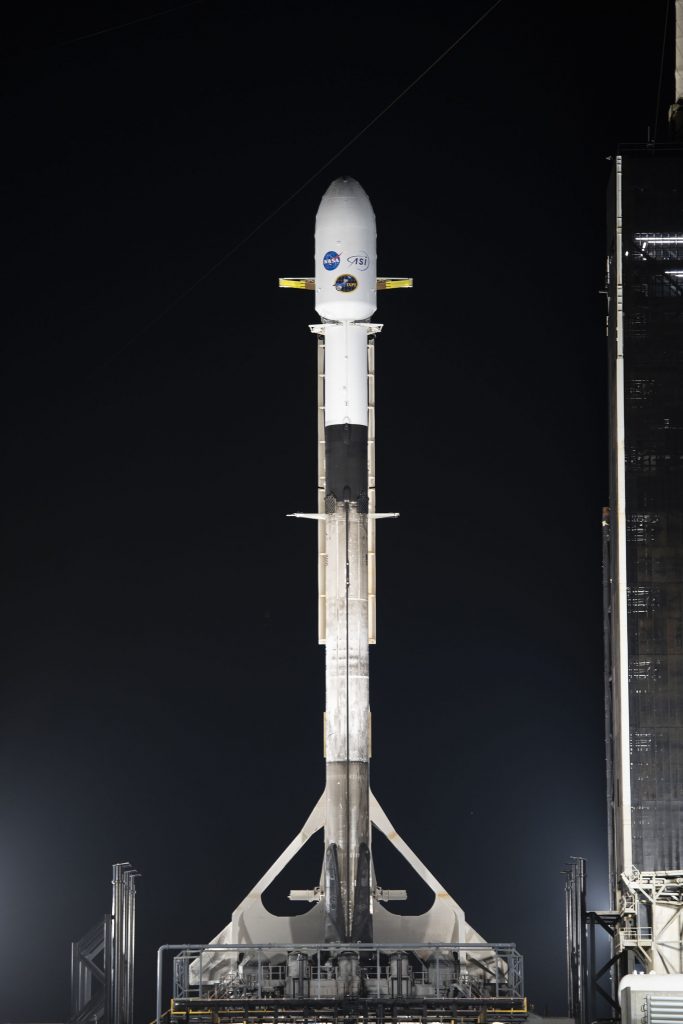 Live coverage of NASA's Imaging X-Ray Polarimetry Explorer (IXPE) spacecraft launch from the agency's Kennedy Space Center in Florida begins at 12:30 a.m. EST on Thursday, Dec. 9. Tune in to NASA Television, the NASA app, or the agency's website for a live broadcast – or stay right here for a live blog to take you through the launch day events.
At 11:30 a.m. today, NASA EDGE will host the IXPE rollout show. The program will air live on NASA TV, the agency's website and YouTube.
IXPE is scheduled to launch aboard a SpaceX Falcon 9 rocket from Kennedy's Launch Complex 39A at 1 a.m. EST on Dec. 9. The launch is managed by NASA's Launch Services Program, based at Kennedy.
IXPE will study the polarization of X-rays coming to us from some of the universe's most extreme sources, including black holes and dead stars known as pulsars.
NASA selected IXPE as a Small Explorer mission in 2017. The IXPE project is a collaboration between NASA and the Italian Space Agency. NASA's Marshall Space Flight Center in Huntsville, Alabama manages the IXPE mission. Ball Aerospace, headquartered in Broomfield, Colorado, manages spacecraft operations with support from the University of Colorado at Boulder.
NASA's Goddard Space Flight Center in Greenbelt, Maryland, manages the Explorers Program for the agency's Science Mission Directorate in Washington.