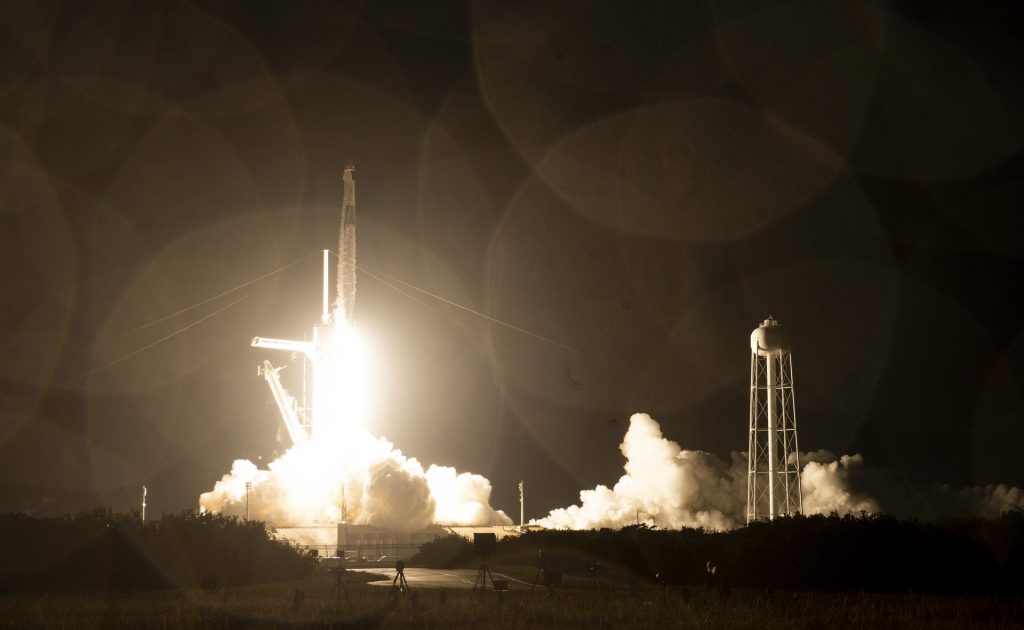 NASA and SpaceX provided an update Feb. 4 on the status of preparations on the agency's Crew-4 mission to the International Space Station. As part of the news conference, NASA and SpaceX answered media questions on Crew Dragon's parachutes and work ahead of its next crew launch with NASA astronauts Kjell Lindgren, Robert Hines, and Jessica Watkins, as well as with ESA (European Space Agency) astronaut Samantha Cristoforetti.
Listen to a full replay of the news conference, and read the agency's statement below:
Crew safety remains a top priority for NASA. The agency and SpaceX carefully and methodically monitor the operational parachute performance on all crew and cargo flights to increase safety and reliability.
During the return of the SpaceX CRS-24 mission, teams observed a single main parachute that lagged during inflation like the return of the Crew-2 mission. The vertical descent rate of both flights was within the system design margins at splashdown, and all four main parachutes fully opened prior to splashdown on both missions.
With the commonality between Dragon spacecraft, the mission teams prioritize parachute imagery during return and recovery of the parachutes following splashdown. As partners, NASA and SpaceX jointly review the imagery data and perform physical inspection of the drogue and main parachutes after flight. The inflation model also continues to be updated to better characterize and understand margins and splashdown conditions. This review of flight data and parachute performance models will be completed prior to the launch of the Crew-4 mission and the return of Crew-3 astronauts from the International Space Station.
NASA and SpaceX are completing the parachute analysis as part of the standard postflight reviews conducted at the end of each mission. The results of the data reviews are discussed as part of joint engineering and program control boards and findings presented at the agency's flight readiness review in advance of the next crew mission. NASA and SpaceX still are targeting launch of the Crew-4 mission Friday, April 15, to the International Space Station.