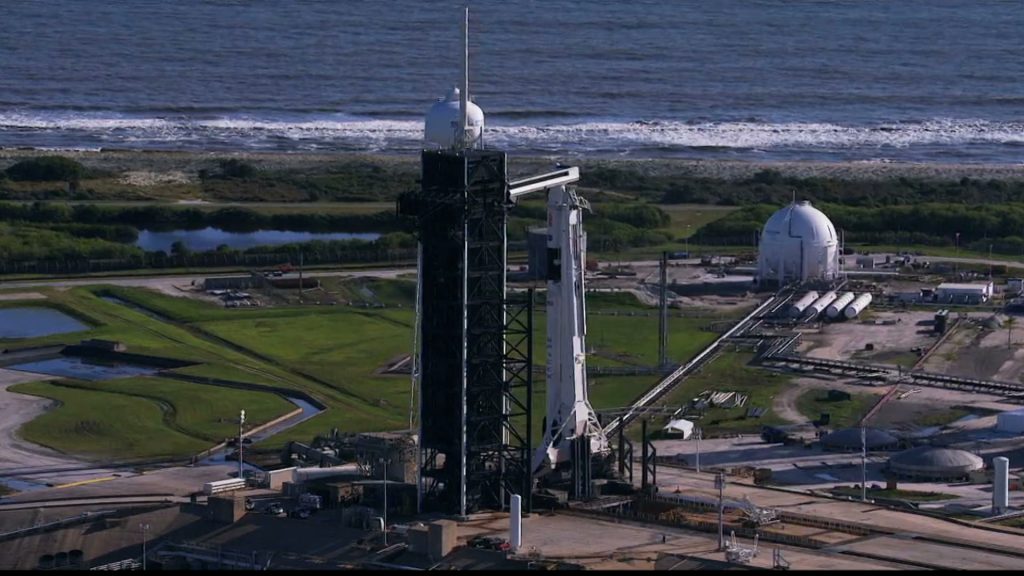 Crew-5 crewmates Nicole Aunapu Mann, Josh Cassada, Koichi Wakata, and Anna Kikina have arrived at Kennedy's Launch Complex 39A, where SpaceX's Dragon spacecraft, Endurance, is ready for them to climb in for launch. Liftoff is slated for noon EDT.
In the next few minutes, they'll take the elevator up the pad's fixed service structure and walk down the air-conditioned crew access arm to the White Room – their final stop before climbing aboard.
The approximate 29-hour journey to the International Space Station sets up a 4:57 p.m. EDT docking at the orbiting laboratory on Thursday, Oct. 6.