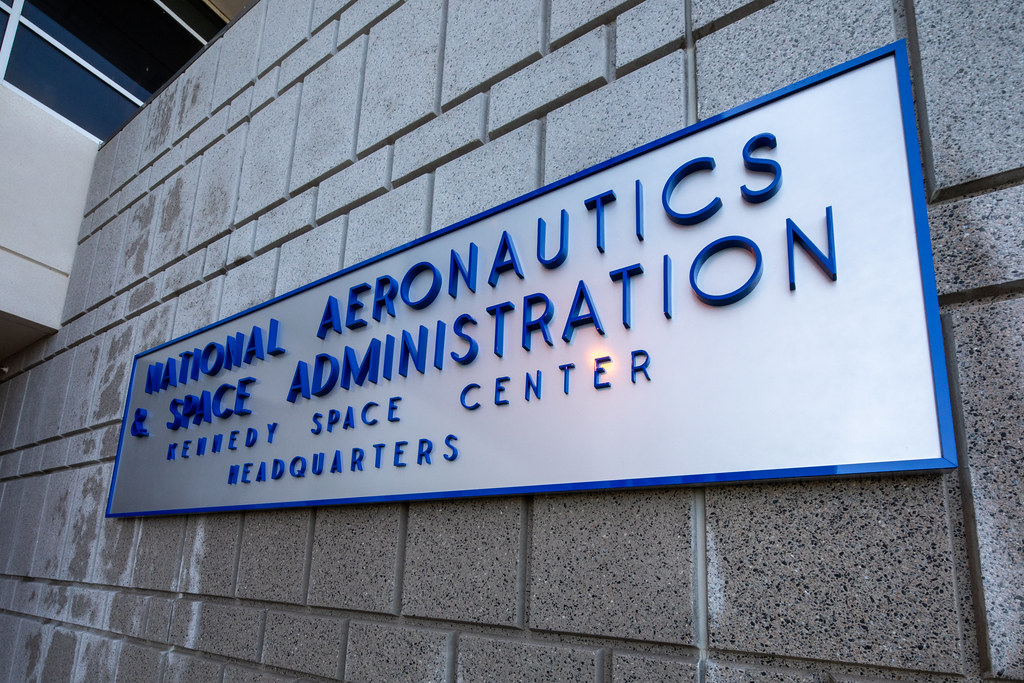 Employees and visitors entering the new Central Campus Headquarters building at NASA's Kennedy Space Center in Florida will be welcomed by a piece of history at the facility's main door.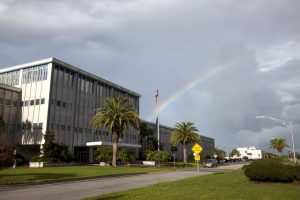 The sign originally marked the entrance to Kennedy's first headquarters building, dating back to the facility's completion in May 1965. At the time, the Florida spaceport was focused on Gemini, the program that paved the way for the Moon landings of Apollo.
In February, the refurbished sign was installed at the front entrance to Kennedy's new, modern headquarters. It reads: "National Aeronautics and Space Administration – Kennedy Space Center Headquarters."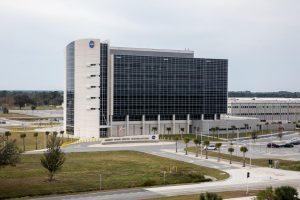 The new facility opened in May 2019 with a variety of sustainability features and space for more than 500 NASA and contractor employees. Like the original building, the Central Campus Headquarters is the administrative center of all Kennedy activities, housing offices for center leadership, several directorates and programs, and shared services.
The 200,000-square-foot building is the hub of the center's growing Central Campus, a symbol of Kennedy's status as the nation's premier, multi-user spaceport. The new headquarters opened at the start of another new era in spaceflight as Kennedy ramps up for flights to the Moon, this time with the Artemis program.