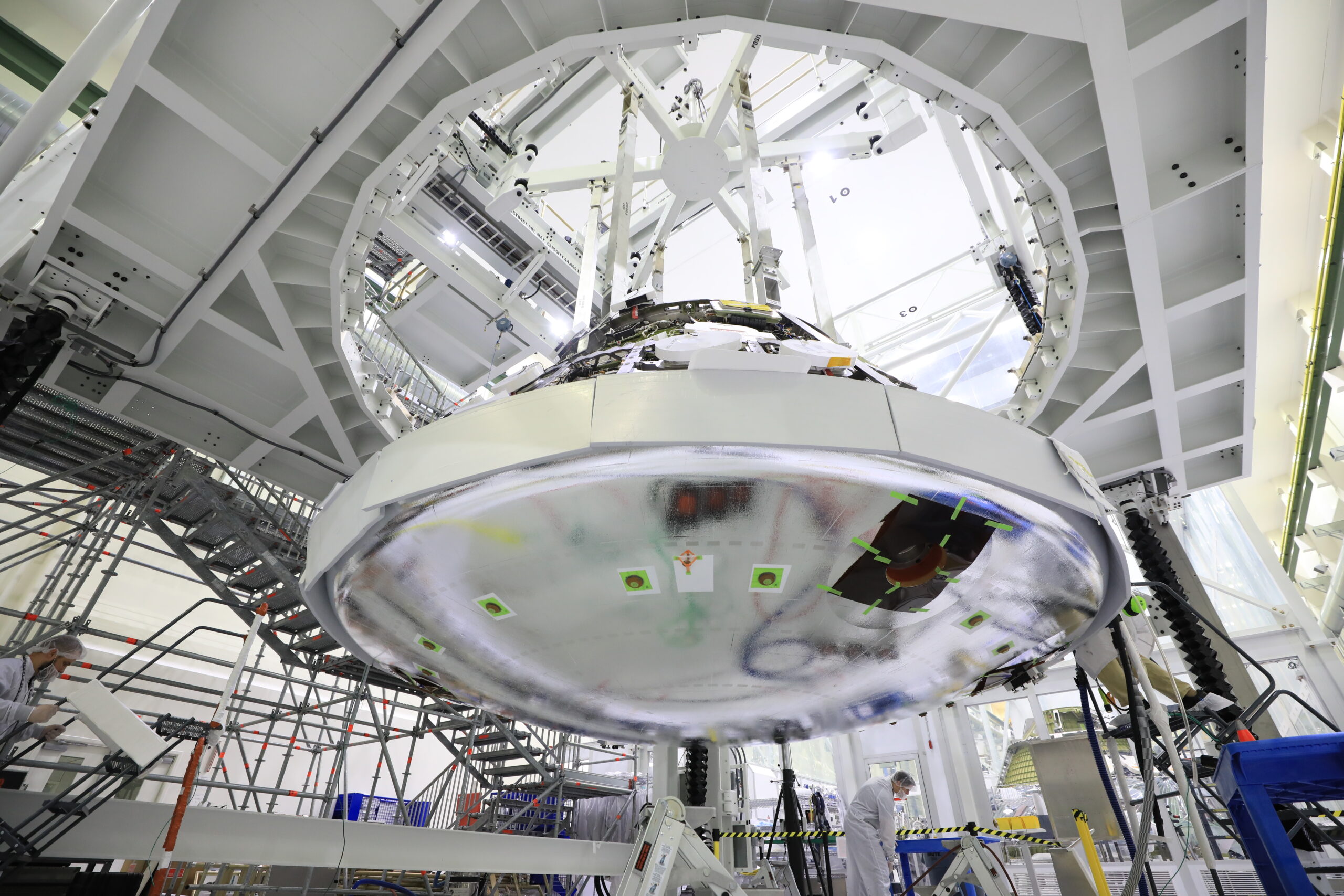 On June 25, 2023, teams completed installation of the heat shield for the Artemis II Orion spacecraft inside the high bay of the Neil Armstrong Operations and Checkout Building at NASA's Kennedy Space Center in Florida.
The 16.5-foot-wide heat shield is one of the most important systems on the Orion spacecraft ensuring a safe return of the astronauts on board. As the spacecraft returns to Earth following its mission around the Moon, it will be traveling at speeds of about 25,000 mph and experience outside temperatures of nearly 5,000 degrees Fahrenheit. Inside the spacecraft, however, astronauts will experience a much more comfortable temperature in the mid-70s thanks to Orion's thermal protection system.
Up next, the spacecraft will be outfitted with some of its external panels ahead of acoustic testing later this summer. These tests will validate the crew module can withstand the vibrations it will experience throughout the Artemis II mission, during launch, flight, and landing.
Once acoustic testing is complete, technicians will attach the crew module to Orion's service module, marking a major milestone for the Artemis II mission, the first mission with astronauts under Artemis that will test and check out all of Orion's systems needed for future crewed missions.