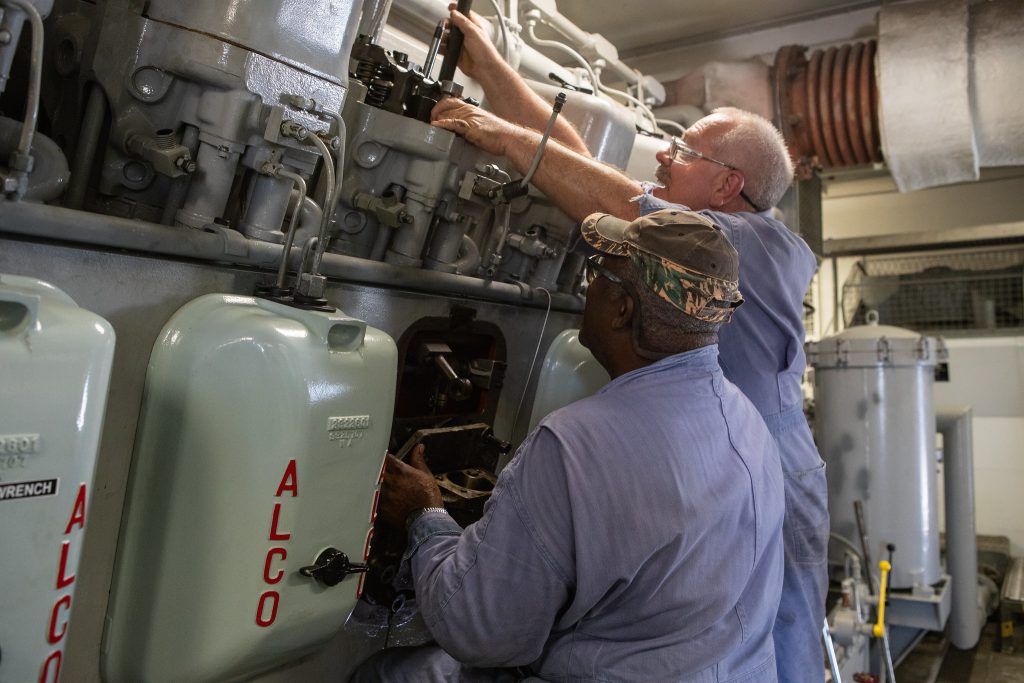 Even the toughest vehicles need regular maintenance to function at their best. Recently, William Vardaman and Pat Brown, both working under the Jacobs contracting team, performed engine maintenance on NASA's crawler-transporter 2 in the crawler yard located in the agency's Kennedy Space Center's Launch Complex 39 area in Florida.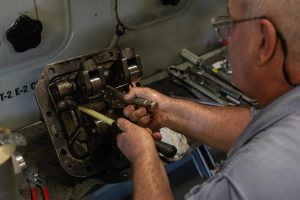 The massive, tracked vehicles are powered by large electrical power engines and two 16-cylinder American Locomotive Company (ALCO) engines. Vardaman and Brown, both mechanical technicians supporting the agency's Test and Operations Support Contract, spent several days rebuilding the vehicle's fuel pump assemblies on both ALCO engines. They also installed new oil pumps that will lubricate the ALCOs from the top down before they're started, minimizing future wear.
This is one of two crawler-transporters that carried rockets and spacecraft, including the Apollo/Saturn V and space shuttle, from the Vehicle Assembly Building (VAB) to the launch pad. Now, they're getting ready for NASA's accelerated return to the Moon.
Crawler-transporter 2 has been modified and upgraded to carry the mobile launcher and NASA's Space Launch System rocket, topped by the Orion spacecraft, for Exploration Mission-1, which will launch in 2020. The agency's Exploration Ground Systems oversaw extensive upgrades to crawler-transporter 2, including new generators, gear assemblies, roller bearings and brakes, as well as the hydraulic jacking, equalization and leveling (JEL) cylinders that keep its carrying surface level.
Last fall, crawler-transporter 2 carried the newly completed mobile launcher from its construction site north of the VAB, out to Launch Pad 39B, then into the VAB, where the mobile launcher continues extensive testing. The crawler is gearing up for another move of the mobile launcher back to the pad later this spring for more testing.
Learn more about the crawlers at https://www.nasa.gov/content/the-crawlers
Photo credits: NASA/Kim Shiflett