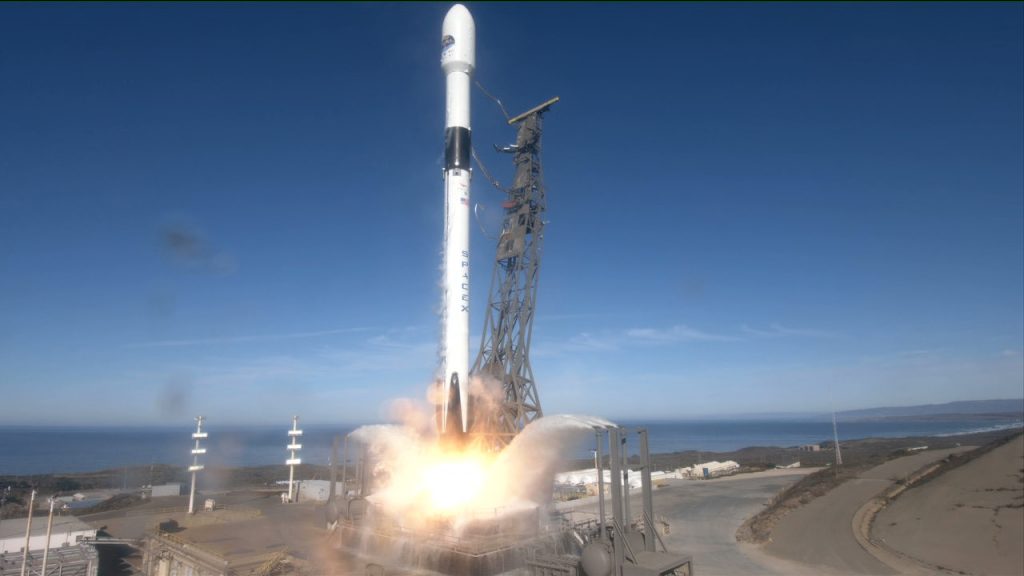 A SpaceX Falcon 9 rocket, carrying the Sentinel-6 Michael Freilich satellite, launched at 9:17 a.m. PST (12:17 p.m. EST) on Nov. 21, 2020, from Space Launch Complex-4 at Vandenberg Air Force Base (VAFB) in California.
Following launch, the SpaceX Falcon 9 first stage separated and returned to Earth for a vertical landing at VAFB. After arriving in orbit, the Sentinel-6 Michael Freilich satellite separated from the rocket's second stage and unfolded its twin sets of solar arrays. Ground controllers successfully acquired the satellite's signal, and initial telemetry reports showed the spacecraft in good health. Sentinel-6 Michael Freilich will now undergo a series of exhaustive checks and calibrations before it starts collecting science data in a few months' time.
Sentinel-6 Michael Freilich is a U.S.-European collaboration and one of two satellites that compose the Copernicus Sentinel-6/Jason-CS (Continuity of Service) mission.
Agencies participating in this mission include the European Space Agency, the European Commission, the European Organisation for the Exploitation of Meteorological Satellites (EUMETSAT), SpaceX, NASA, and the National Oceanic and Atmospheric Administration (NOAA). The launch was managed by NASA's Launch Services Program, based at the agency's Kennedy Space Center in Florida.
Read the full launch day wrap-up on NASA's Sentinel-6 Michael Freilich blog.