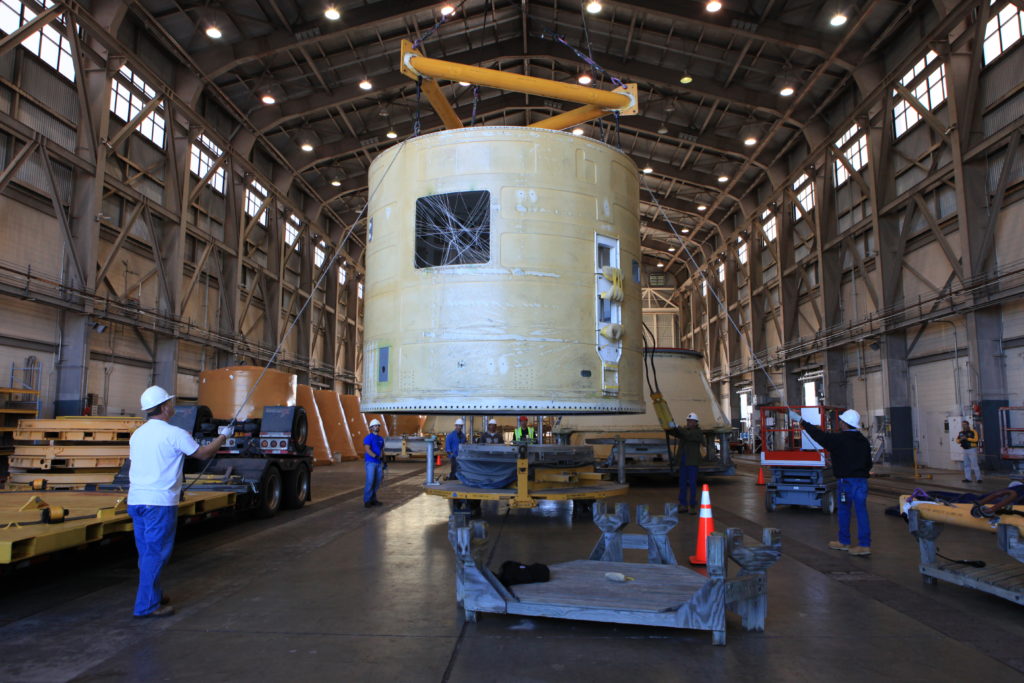 The forward skirt for the left-hand solid rocket booster of NASA's Space Launch System (SLS) rocket arrived at Cape Canaveral Air Force Station in Florida from booster prime contractor Orbital ATK's facilities in Promontory, Utah on February 1, 2017. The left-hand forward skirt was transported to Hangar AF where it will continue refurbishment to support the first uncrewed flight test of the Orion spacecraft atop the SLS rocket from Launch Pad 39B at Kennedy Space Center.
The forward skirts for the left- and right-hand solid rocket boosters are located near the top, or forward assembly, of the boosters. The solid rocket boosters will generate a combined 7.2 million pounds of thrust to help power the massive SLS rocket off the launch pad.
The large hangar and several support buildings — as well as Orbital ATK and NASA engineers and technicians — provide the capabilities and expertise to prepare booster hardware for flight. Other parts of the right and left booster structures for the SLS rocket also are being readied for the first flight.
Photo credit: NASA/Kim Shiflett