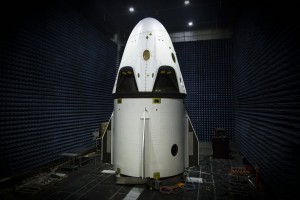 The weather forecast remains 70 percent favorable for the SpaceX Pad Abort Test on Wednesday, May 6, from a platform at Space Launch Complex 40 at Cape Canaveral Air Force Station in Florida.
The test window will open at 7 a.m. and extend until 2:30 p.m. EDT. NASA will provide updates about the test on the Commercial Crew Blog and air the test live on NASA Television. The flight test is to see a Crew Dragon and trunk – together about 20 feet tall – fly on the power of eight SuperDraco engines.
Learn more at http://go.nasa.gov/1bmETRS.