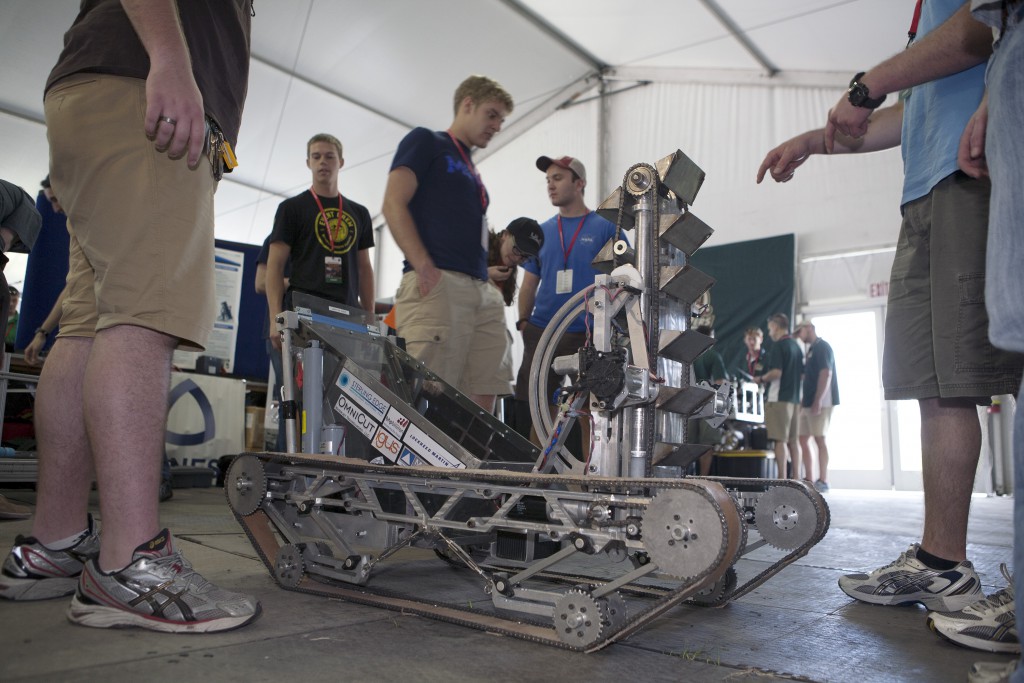 University teams and their mining robots have descended on the Kennedy Space Center Visitor Complex this week for the 2015 NASA Robotic Mining Competition.
Teams have designed and built remote-controlled mining robots that can traverse the simulated Martian terrain features and excavate simulated regolith. During the competition, the teams' robots will go head-to-head to determine which machine can collect and move the most regolith within a specified amount of time.
The competition is a NASA Human Exploration and Operations Mission Directorate project designed to engage and retain students in science, technology, engineering and mathematics, or STEM, fields by expanding opportunities for student research and design. The project provides a competitive environment to foster innovative ideas and solutions that potentially could be applied to future NASA missions.