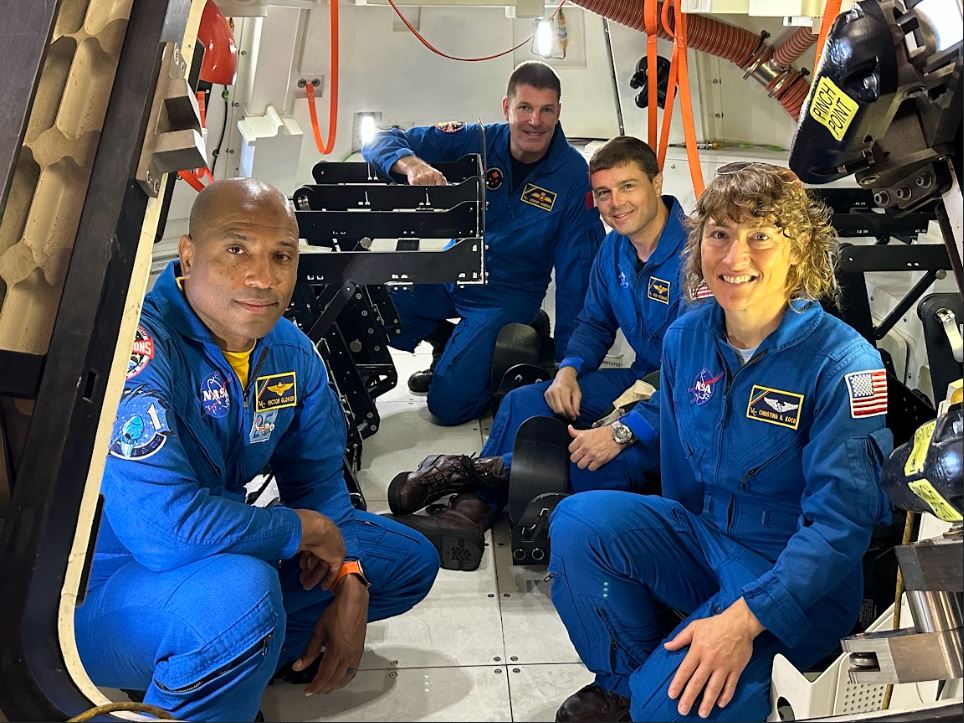 The Artemis II crew – NASA astronauts Reid Wiseman, Victor Glover, Christina Hammock Koch, and Canadian Space Agency astronaut Jeremy Hansen – visited Naval Base San Diego on July 19 ahead of the first Artemis II recovery test in the Pacific Ocean, Underway Recovery Test-10. The test will build on the success of Artemis I recovery and ensure NASA and the Department of Defense personnel can safely recover astronauts and their Orion spacecraft after their trip around the Moon on the first crewed Artemis mission.
The crew met with recovery team members from NASA's Exploration Ground Systems Program and the Department of Defense to learn more about the recovery process for their mission, which includes being extracted from the spacecraft after splashing down in the Pacific Ocean and being lifted via helicopter to the recovery ship where they will undergo routine medical checks before returning to shore.
The visit included a walkdown of the ground equipment and facilities the team uses to practice recovery procedures along with a walkthrough of the recovery ship. The crew will participate in full recovery testing at sea next year.