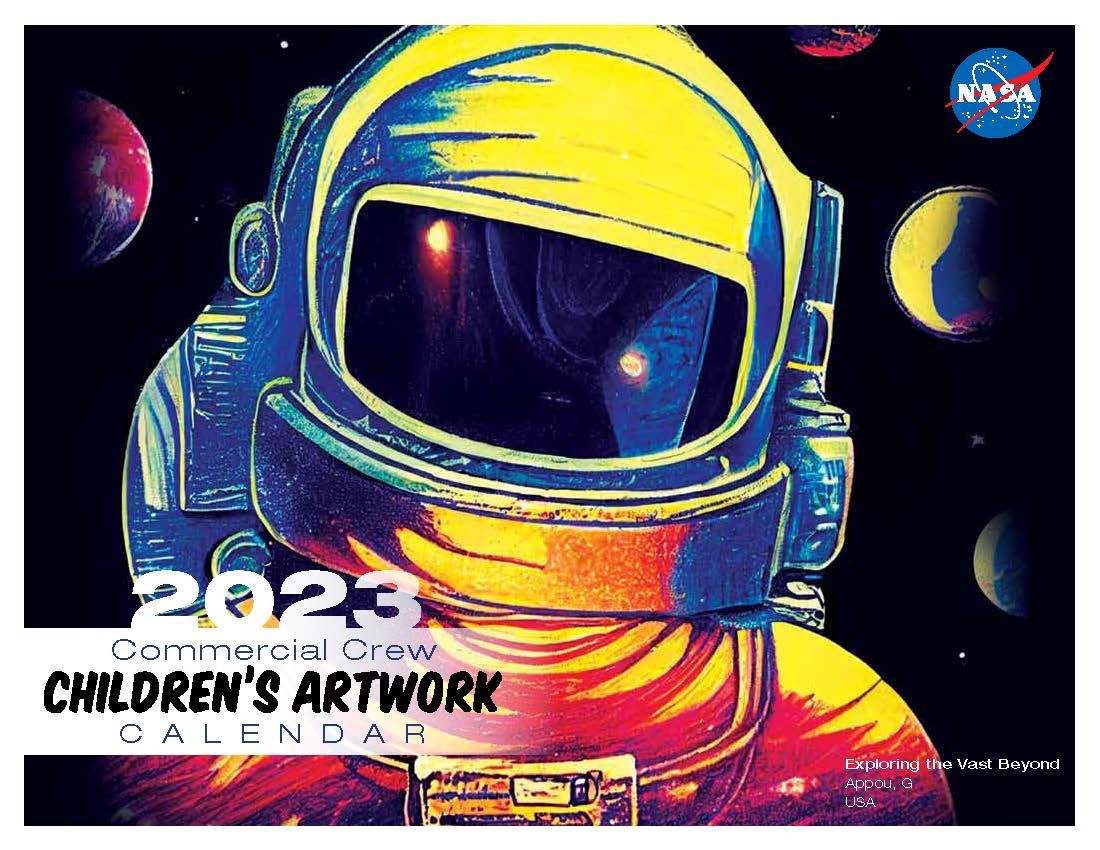 Young artists, ages 4-12 years old, from all over the world came together to make NASA's 2023 Commercial Crew Program Children's Artwork Calendar contest the biggest one yet!
Children from the United States, India, South Korea, and all points in between submitted 2,260 works of art for this year's contest, which ran from Sept. 2 through Oct. 27. These pint-sized Picassos submitted unique and original artwork featuring NASA themes such as rockets and spacecraft, astronauts, living and working in space, and exploring the solar system.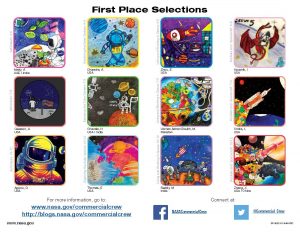 Entries were judged on originality and theme, with 36 masterpieces selected first, second, and third place winners in their respective age groups and space-themed categories. One first place entrant per theme per age group will be showcased in large format in the calendar, while second place winners per theme per age group will be printed in small form on each month, and third place winners per theme per age group will have their artwork printed on the back of the calendar as a collage. Each winning artist will receive a printed copy of the calendar, and digital copies of the calendar can be downloaded here.
The CCP art contest began in 2015 to celebrate the creativity and vision of the next generation of space explorers. NASA's Commercial Crew Program works with American companies to build new rockets and spacecraft for launching astronauts into space, to the International Space Station. The spaceships launch from Florida and take astronauts about 250 miles above the surface of Earth to space station to perform experiments that make our lives better and prepare future astronauts for longer missions to the Moon, Mars and beyond.
NASA's Commercial Crew Program thanks all the young artists and families who reached for the stars and made this year's calendar truly stellar!