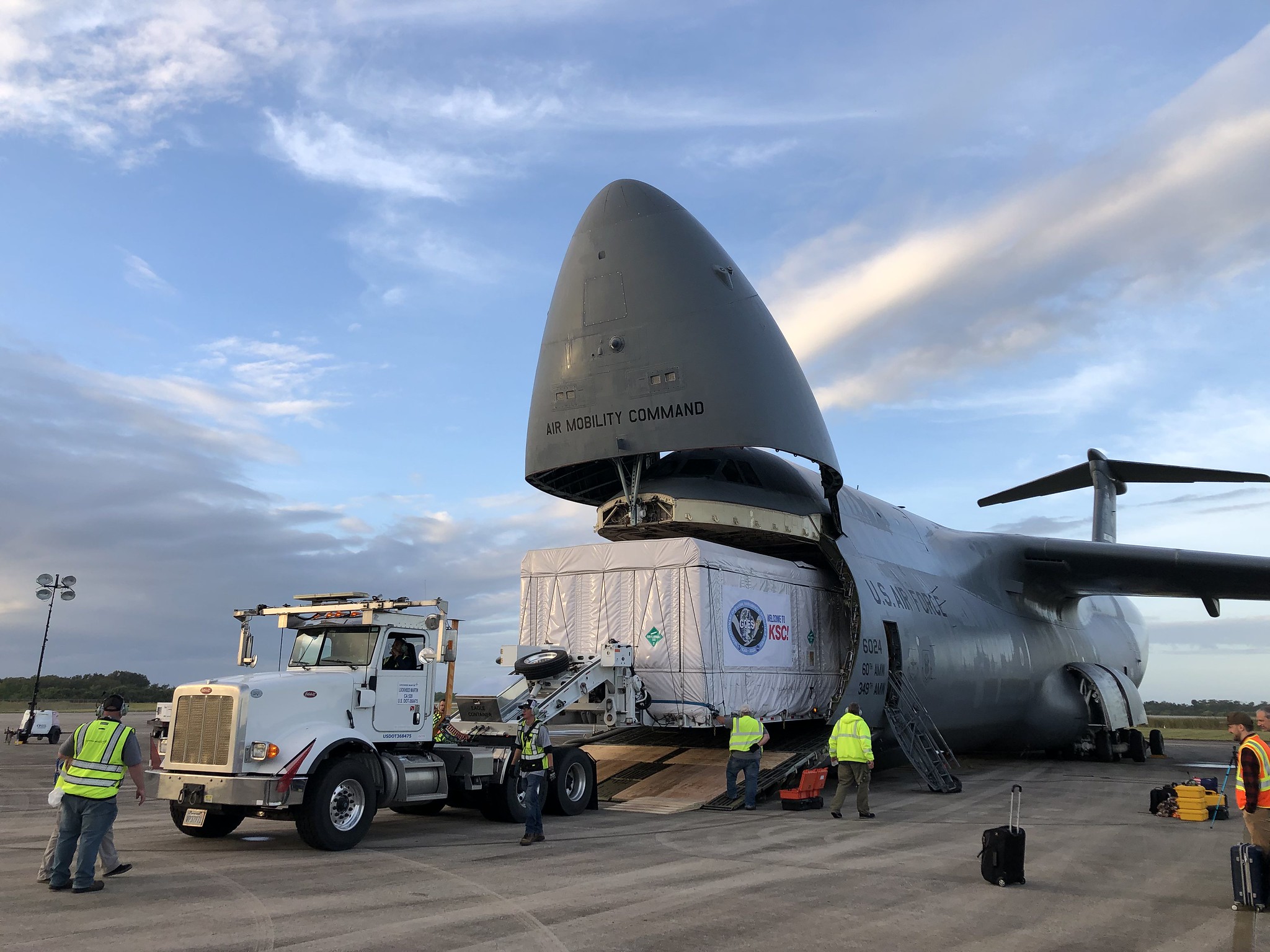 The Geostationary Operational Environmental Satellite T (GOES-T) – the third satellite in NOAA's GOES-R series – is now in Florida, undergoing final preparations ahead of its targeted launch on March 1, 2022. The satellite arrived at the Launch and Landing Facility at NASA's Kennedy Space Center on Nov. 10, 2021, in a United States Air Force C-5 cargo plane. Shortly after landing at the runway, teams transported it to an Astrotech Space Operations facility in nearby Titusville, where it will remain for processing and final checkouts prior to liftoff.
Upon its arrival at Astrotech, teams removed the spacecraft from its shipping container and attached it to the electrical ground support equipment that they will use to perform multiple tests over the next few weeks to ensure all satellite elements function properly.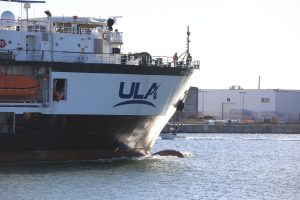 GOES-T will launch aboard a United Launch Alliance (ULA) Atlas V 541 rocket from Cape Canaveral Space Force Station (CCSFS). After departing from ULA's manufacturing plant in Decatur, Alabama, on Nov. 6, the rocket's first and second stages arrived at CCSFS aboard a transport boat on Nov. 15. When spacecraft testing is complete and teams have conducted the Launch Vehicle Readiness Review, the satellite – once encapsulated in its protective payload fairing – will be placed atop the Atlas V rocket in preparation for liftoff from Space Launch Complex 41.
The GOES-R program is a collaboration between NASA and the NOAA. NASA manufactures and launches the satellites and NOAA funds and operates them and distributes their data to users worldwide. The GOES satellite network helps meteorologists observe and predict local weather events that affect public safety, including thunderstorms, tornadoes, fog, hurricanes, flash floods, and other severe weather. GOES-T will provide critical data for the U.S. West Coast, Alaska, Hawaii, Mexico, Central America, and the Pacific Ocean.
This launch is being managed by NASA's Launch Services Program based at Kennedy in Florida, America's multi-user spaceport. NASA's Goddard Space Flight Center oversees the acquisition of the GOES-R spacecraft and instruments. Lockheed Martin designs, creates, and tests the GOES-R Series satellites. L3Harris Technologies provides the main instrument payload, the Advanced Baseline Imager, along with the ground system, which includes the antenna system for data reception.
Looking forward, NOAA is working with NASA on the next-generation geostationary satellite mission called Geostationary Extended Observations (GeoXO), which will bring new capabilities in support of U.S. weather, ocean, and climate operations in the 2030s. NASA will manage the development of the GeoXO satellites and launch them for NOAA.