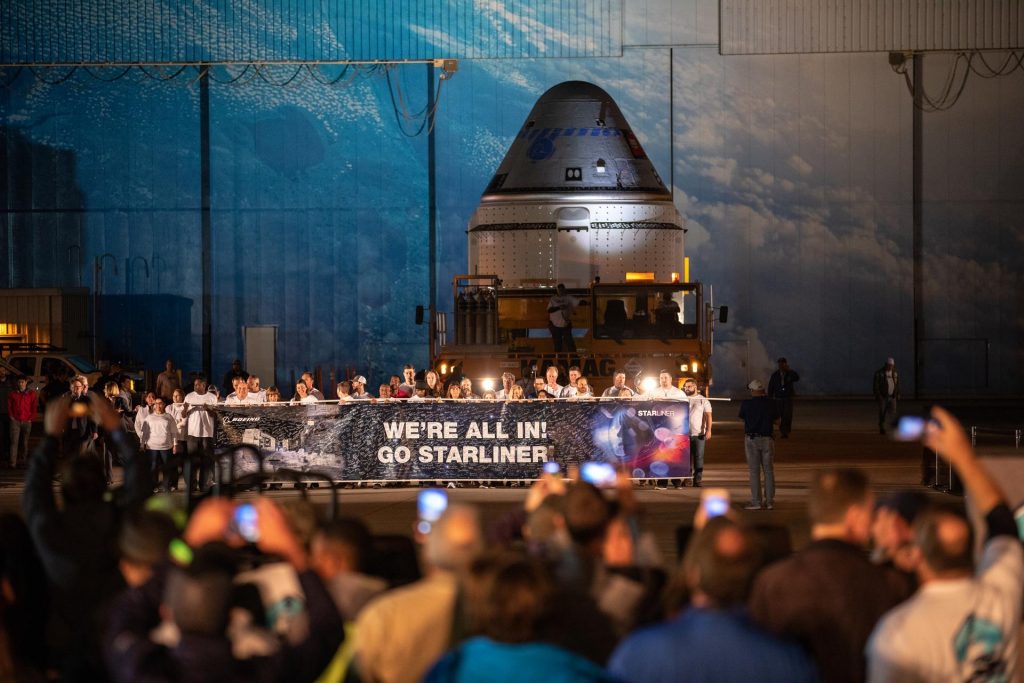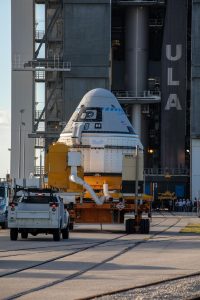 The Boeing CST-100 Starliner spacecraft that will launch to the International Space Station on the company's uncrewed Orbital Flight Test for NASA's Commercial Crew Program (CCP) has taken a significant step toward launch. Starliner rolled out of Boeing's Commercial Crew and Cargo Processing Facility at NASA's Kennedy Space Center in Florida on Nov. 21, making the trek on a transport vehicle to Space Launch Complex 41 at Cape Canaveral Air Force Station.
At the pad, Starliner was hoisted up at the Vertical Integration Facility and secured atop a United Launch Alliance Atlas V rocket for the flight test to the space station.
The Atlas V rocket that will carry Starliner comprises a booster stage and dual-engine Centaur upper stage, as well as a pair of solid rocket boosters.
The uncrewed flight test, targeted to launch Dec. 17, will provide valuable data on the end-to-end performance of the Atlas V rocket, Starliner spacecraft and ground systems, as well as in-orbit, docking and landing operations.
The data will be used as part of NASA's process of certifying Boeing's crew transportation system for carrying astronauts to and from the space station.
NASA is working in partnership with Boeing and SpaceX to launch astronauts on American rockets and spacecraft from American soil for the first time since 2011. Safe, reliable and cost-effective human transportation to and from the space station will allow for additional research time and increase the opportunity for discovery aboard humanity's testbed for exploration.