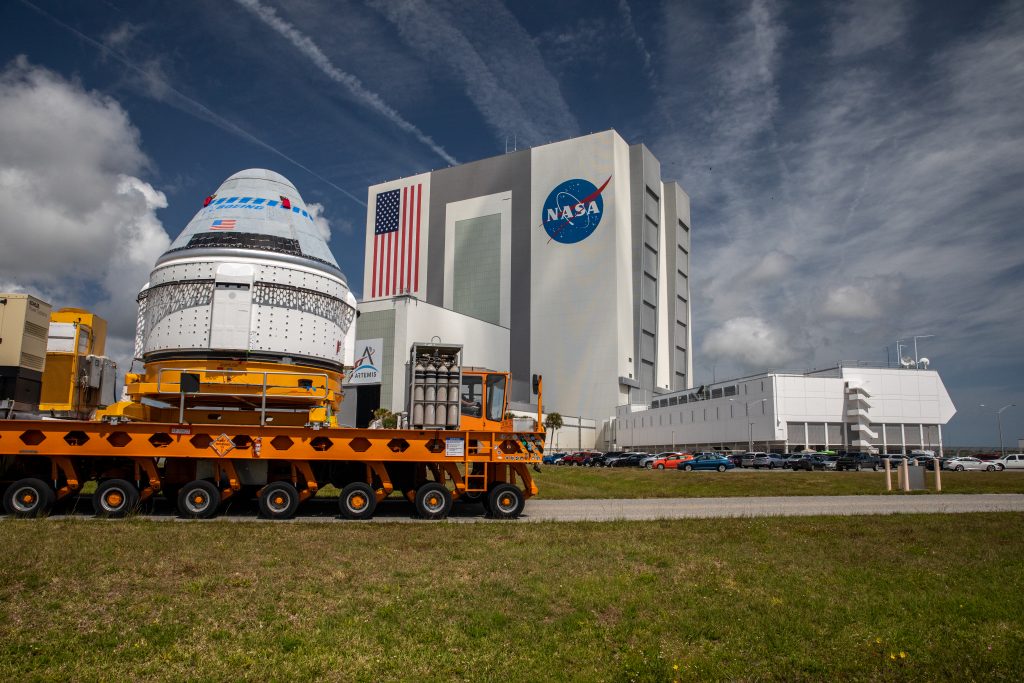 On Wednesday, May 4, Boeing's CST-100 Starliner was joined with the rocket that will launch the spacecraft on its way to the International Space Station on an uncrewed flight test for NASA's Commercial Crew Program.
During the operation, Starliner rolled out of the Commercial Crew and Cargo Processing Facility (C3PF) at NASA's Kennedy Space Center in Florida and made its way to Space Launch Complex-41 (SLC-41) at Cape Canaveral Space Force Station in preparation for the company's second uncrewed Orbital Flight Test (OFT-2)
Starliner was raised and carefully placed onto the rocket and now is fully assembled and ready for an integrated systems test, a tip-to-tail electrical check of the 172-foot-tall Atlas V and Starliner stack.
OFT-2 is scheduled to launch Thursday, May 19, to demonstrate the system's human transportation capabilities.
About 24 hours after launch, Starliner will rendezvous and dock to the space station and then return to Earth five to 10 days later. The test is the last flight before the Starliner system launches American astronauts on the Crew Flight Test (CFT) to the microgravity laboratory – the spacecraft's first flight test with crew on board. Potential launch windows for CFT are under review and will be determined after a safe and successful OFT-2.
More details about the mission and NASA's commercial crew program can be found by following the commercial crew blog, @commercial_crew on Twitter, and commercial crew on Facebook.