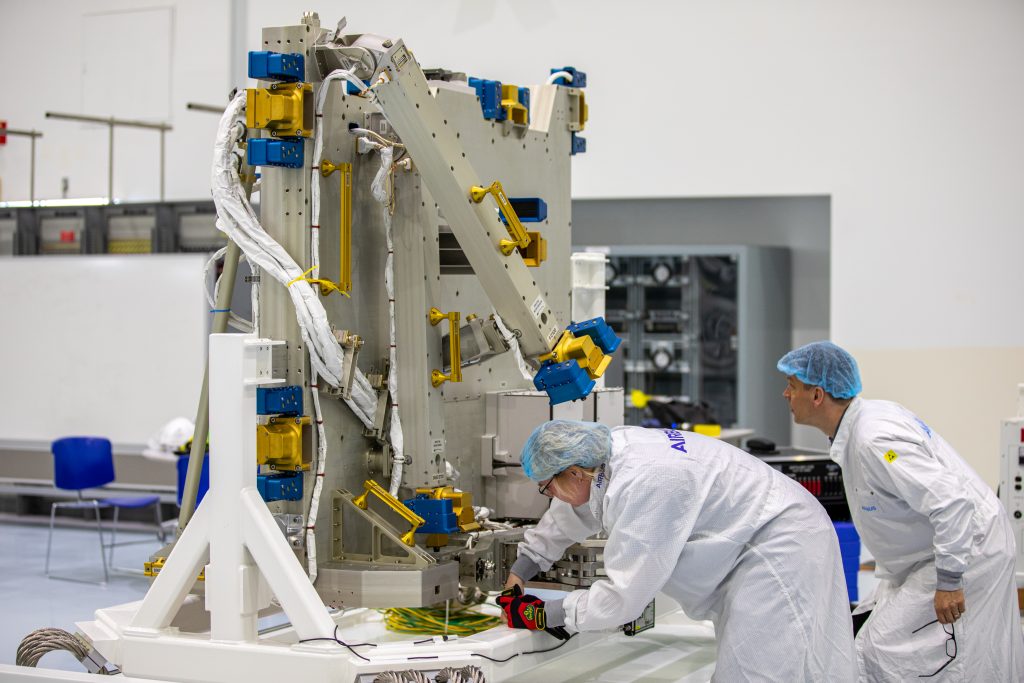 A briefing about the science payloads for delivery on the SpaceX CRS-20 mission to the International Space Station is set for today at 3 p.m. Tune in to NASA Television. Participants include:
Jennifer Buchli, deputy chief scientist for NASA's International Space Station Program Science Office, who will share an overview of the research being conducted aboard the space station and how it benefits exploration and humanity.
Michael Roberts, interim chief scientist for the International Space Station U.S. National Laboratory, who will discuss the lab's work in advancing science in space, and in developing partnerships that drive industrialization through microgravity research.
Bill Corely, director of business development for Airbus Defence and Space, and Bartolomeo Project Manager Andreas Schutte, who will discuss Bartolomeo, a new commercial research platform from ESA (European Space Agency), set to be installed on the exterior of the orbiting laboratory.
Chunhui Xu, associate professor of Emory University School of Medicine, and principle investigator for the Generation of Cardiomyocytes from Induced Pluripotent Stem Cells (MVP Cell-03) experiment, who will discuss the study on the generation of specialized heart muscle cells for use in research and clinical applications.
Paul Patton, senior manager, front end innovation and regulatory for Delta Faucet, and Garry Marty, principal product engineer for Delta Faucet, who will discuss the Droplet Formation Study, which evaluates water droplet formation and water flow of Delta Faucet's H2Okinetic showerhead technology. This research in microgravity could help improve technology, creating better performance and improved user experience while conserving water and energy.
Aaron Beeler, professor of medicinal chemistry at Boston University, and principal investigator, and co-investigator Matthew Mailloux of Flow Chemistry Platform for Synthetic Reactions on ISS, which will study the effects of microgravity on chemical reactions, as a first step toward on-demand chemical synthesis on the space station.