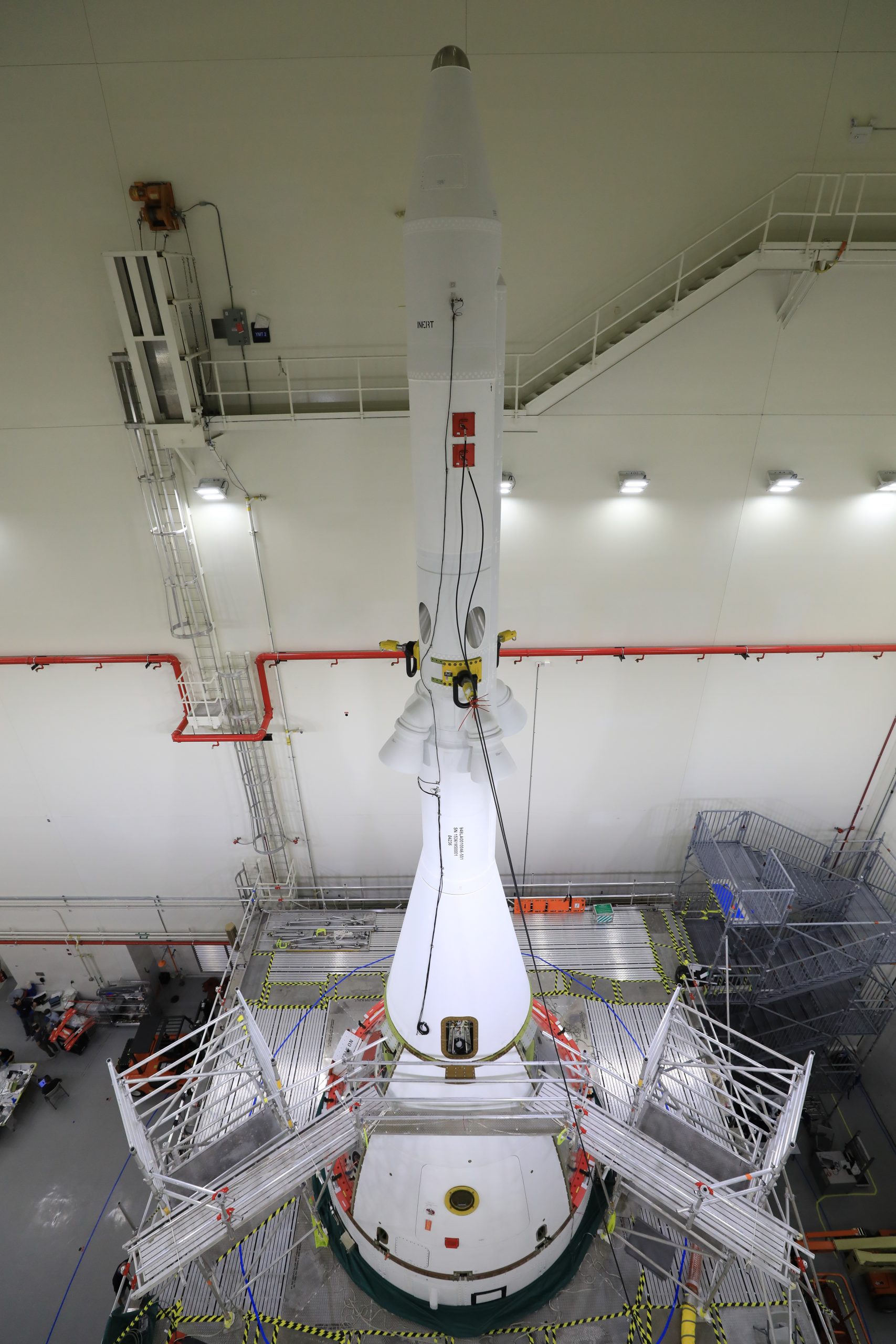 Teams at NASA's Kennedy Space Center in Florida are putting the final touches on the Orion spacecraft for the Artemis I mission by connecting the ogive fairings for the launch abort system (LAS) assembly.  Pronounced oh-jive, the ogive fairings consist of four protective panels, and their installation will complete the LAS assembly.
Technicians and engineers from the center's Exploration Ground Systems and contractor Jacobs recently finished attaching the launch abort tower to the top of the Orion crew module. They then began lifting and mating the lightweight fairings, which will shield the crew module from the severe vibrations and sounds it will experience during launch. One of the fairing panels has a hatch to allow access to the crew module before launch.
During Artemis missions, the 44-foot-tall LAS will detach from the spacecraft when it is no longer needed, shortly after launching on the Space Launch System (SLS) rocket, to lighten the journey to the Moon. Although the abort motors will not be active on the uncrewed Artemis I flight test, the system is intended to protect astronauts on future missions if a problem arises during launch or ascent by pulling the spacecraft away from a failing rocket.
Once LAS installation is complete, the spacecraft will leave the Launch Abort System Facility and continue on its path to the pad, making its way to the spaceport's Vehicle Assembly Building to be integrated with the SLS rocket ahead of the launch.