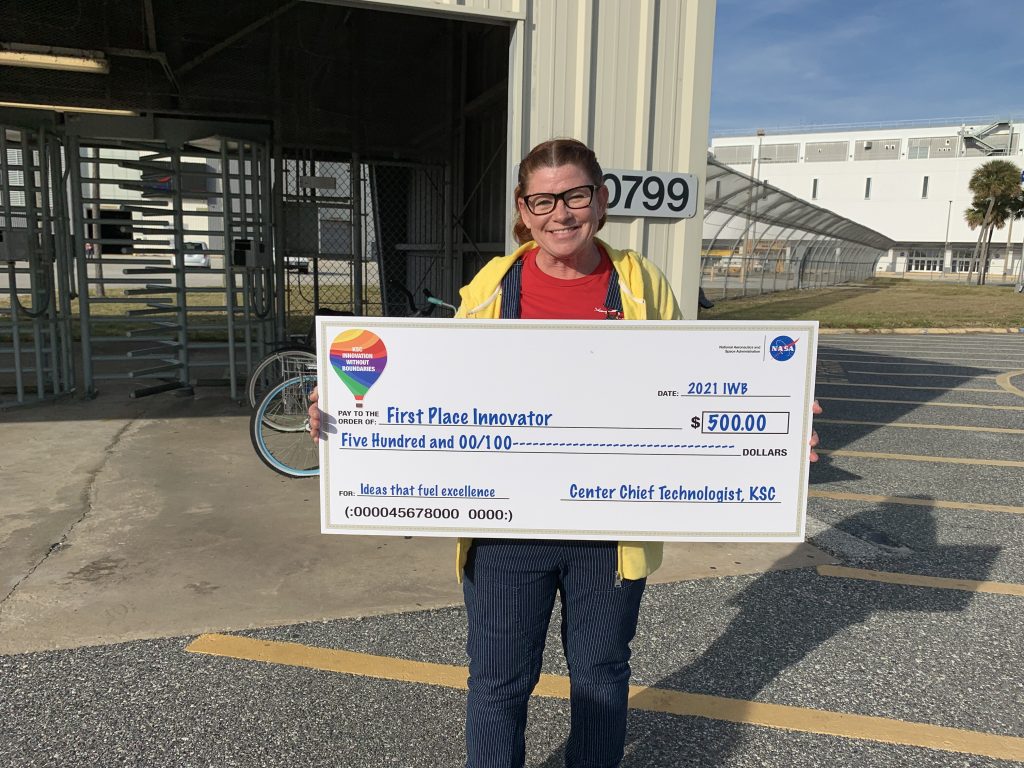 Eleven Kennedy Space Center employees in two different categories were selected as winners in the 2021 KSC Innovation Without Boundaries competition. Winning proposals spanned a wide range of topics, including cryogenic fixtures, multi-chargers for emergency communications, and a space chili challenge.
"It was amazing to see the passion the employees have," said Innovation Lead Hetal Miranda. "Their creative ideas are inspiring innovation at KSC."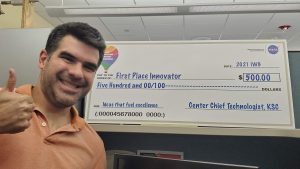 Sponsored by Kennedy chief technologist Kathy Loftin, the Innovation Without Boundaries campaign is in its third year. The competition took place in person at Kennedy in 2018 and 2019 and was held virtually in 2021 due to concerns with COVID-19. Presentations were made in November and winners were announced in December.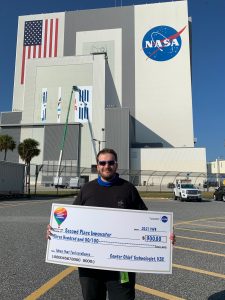 The event featured six winners in the "No Cost Proposal Awards" category (ideas that could make a significant impact with little-to-no associated cost needed to implement) and five winners in the "Small Project Award" category (ideas that would require funding up to $20,000). Contestants made presentations before a panel of judges, who were permitted time to ask questions about the proposals. Judges made recommendations to the chief technologist, who made the final determinations.
Here are the winners in the No Cost Proposal Awards category:
First place, tie: Jaime Toro Medina (NASA Engineering) – KSC National Instrument Center of Excellence
First place, tie: Sherry O'Brien (TOSC contract) – Scanning part tags used for flight processing into Solumina
Second place, tie: Ian Rook (NASA Engineering) – Adjustable window frame prototype for optical testing
Second place, tie: Nicolas Donahue (TOSC contract) – Cryogenic valve tuning fixtures
Third place, tie: Athela Frandsen (NASA Engineering) – Multi-chargers for sustained communications during emergency lockdowns
Third place, tie: Kimberly Phillips (KLXS III contract) – Program model number tool upgrade
Here are the winners in the Small Project Awards category:
Jacob Torres (LASSO contract) – Space chili grow a pepper plant challenge
David Miranda (NASA Exploration Research and Technology) – Remote collaboration tool
James Mantovani (NASA Exploration Research and Technology) – Advanced lunar array for regolith monitoring validation in the SwampWorks GMRO Lab BP-1 Test Facility
Thomas "Trey" Barnes (NASA Engineering) – Increasing capability of chemical analysis via sorbent pen technology
Misle Tessema (NASA Engineering) – Method development for determining wide range of low allow steel chemistry
"We want to encourage our KSC workforce – both civil servants and contractors – to be innovative with ideas that could not only impact their organizations, but KSC and NASA," Hetal Miranda said. "Our goal is to continue to provide opportunities to bring these ideas forward through future Innovation Without Boundaries calls."