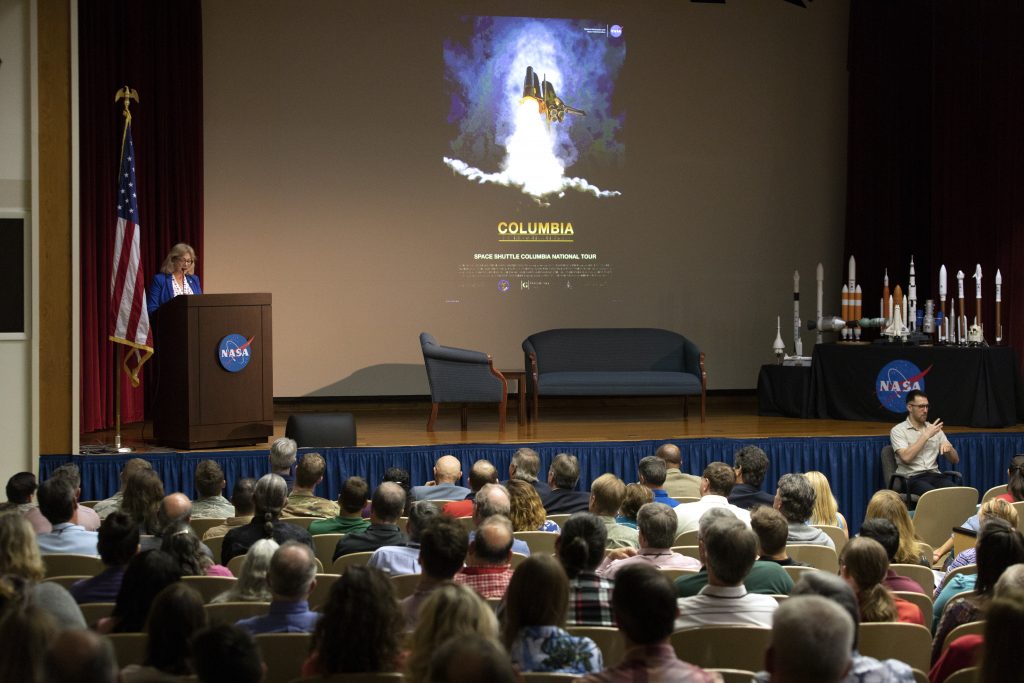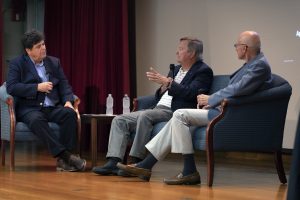 By Jim Cawley
NASA's Kennedy Space Center
The space shuttle Columbia national tour launched at Kennedy Space Center on April 12, 2019, embarking on an educational journey that will take the program to all 10 NASA centers throughout the country.
Apollo Challenger Columbia Lessons Learned Program (ACCLLP) Manager Mike Ciannilli was the master of ceremonies for "Columbia: The Mission Continues," an event that featured remarks from NASA senior managers and astronaut Shane Kimbrough, a "Lessons of Columbia" discussion with former space shuttle launch directors Bob Sieck and Mike Leinbach, multimedia presentations and a powerful speech by Evelyn Husband Thompson, widow of STS-107 Commander Rick Husband.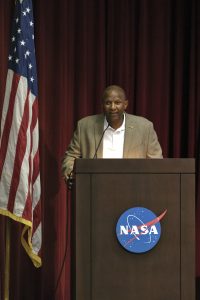 The event was held on the 38th anniversary of STS-1, April 12, 1981, the first orbital spaceflight of NASA's Space Shuttle Program.
"We are returning Columbia back to flight on a new mission to inspire, educate and powerfully share the invaluable lessons learned from the past to help bring us successfully into the future," said Kennedy Associate Director, Technical, Kelvin Manning, who delivered the opening remarks.
The tour includes an exhibit of nine Columbia artifacts, which are on display in the lobby of Kennedy's old Headquarters building through April 23, and training from APPEL Knowledge Services. The exhibit, APPEL training and a centerwide event focusing on lessons learned all will be a part of the traveling program.
An edited version of the "Columbia: The Mission Continues" event will be released in the near future. To learn more about the space shuttle Columbia national tour, listen to Episode 7 of the podcast "Small Steps, Giant Leaps," available on the following platforms:
Google Play: Small Steps, Giant Leaps on Google Play