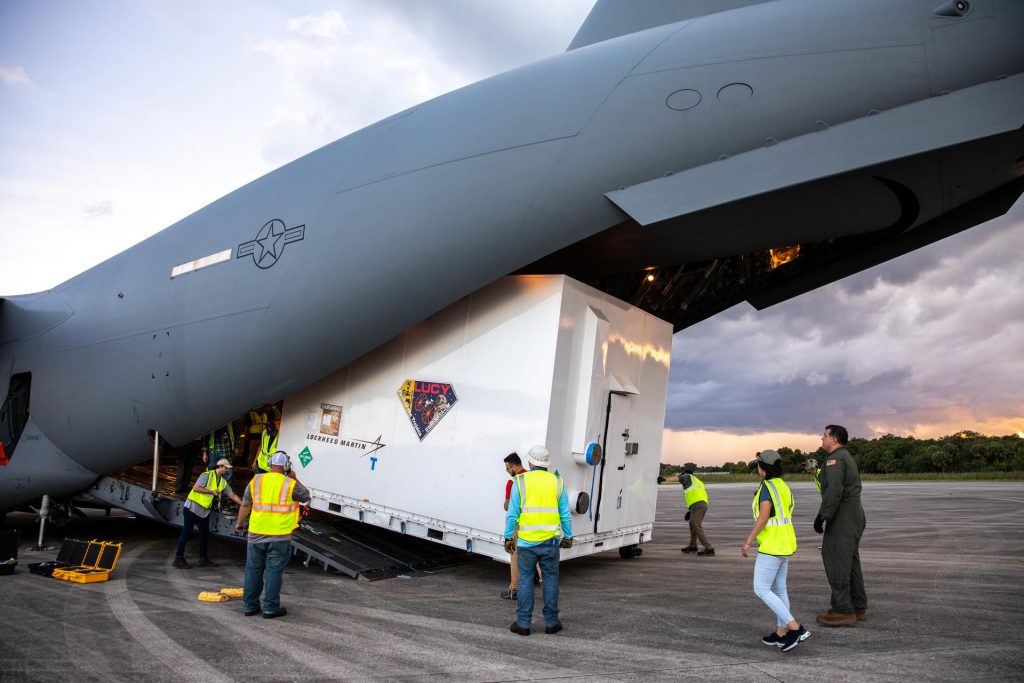 Launch preparations for NASA's Lucy spacecraft are well underway at an Astrotech Space Operations processing facility in Titusville, Florida. The spacecraft arrived at the agency's Kennedy Space Center on July 30, 2021, and shortly after its arrival, was transported to Astrotech's facility nearby to undergo prelaunch processing.
The latest milestone occurred on Sept. 9, when Lucy was attached to the payload adapter. This is the physical structure that will secure the spacecraft to the launch vehicle – in this case, a United Launch Alliance Atlas V rocket. Closer to launch, the payload adapter will be attached to the rocket's second stage.
Liftoff of the Atlas V is scheduled for Oct. 16 from Cape Canaveral Space Force Station, and the launch is being managed by NASA's Launch Services Program based at Kennedy – America's multi-user spaceport.
Lucy will be the first space mission to study the Jupiter Trojan asteroids. These asteroids are thought to be remnants of the initial material that formed the planets within the solar system. Over the course of 12 years, Lucy will visit eight different asteroids, providing researchers and scientists with a never-before-seen glimpse into the origins of our solar system.