NASA's SpaceX Crew-2 mission with astronauts is targeted to launch no earlier than 6:11 a.m. EDT Thursday, April 22, from Launch Complex 39A at NASA's Kennedy Space Center in Florida.
Members of the public can participate in the launch by registering for NASA's virtual guest program. Organizations coordinating launch events also are encouraged to register. Registrants receive mission updates, interactive opportunities, and a stamp for your NASA virtual passport following launch. All resources, participation, and registration are FREE.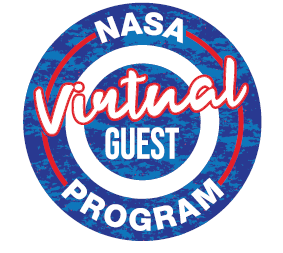 NASA's SpaceX Crew-2 mission is headed to the International Space Station. It will carry NASA astronauts Shane Kimbrough and  Megan McArthur – who will serve as the mission's spacecraft commander and pilot, respectively – along with Japan Aerospace Exploration Agency (JAXA) astronaut Akihiko Hoshide and European Space Agency (ESA) astronaut Thomas Pesquet, who will serve as mission specialists.
Whether it's your first stamp or your eighth, NASA hopes you'll print, fold, and get ready to fill your virtual passport. Following launch, stamps will be emailed to all registered virtual attendees.
NASA's virtual guest program started in 2020 as a way for the public to join the excitement and inspiration of NASA launches and milestones.
Click here to learn more about NASA's Commercial Crew program.