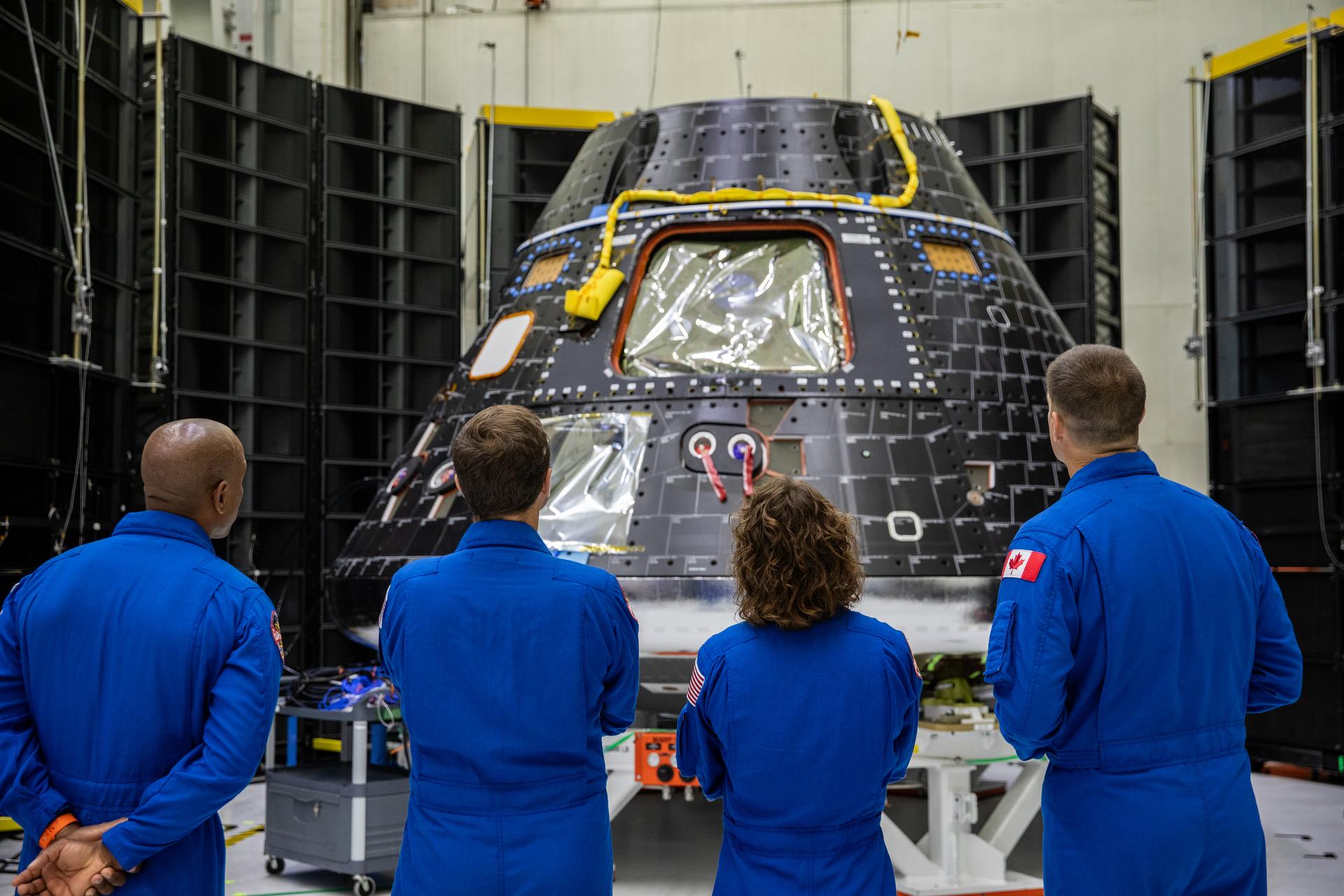 On Aug. 13, engineers and technicians inside the high bay of the Neil Armstrong Operations and Checkout Building at NASA's Kennedy Space Center in Florida successfully completed a series of acoustic tests to ensure the Orion spacecraft for NASA's Artemis II mission can withstand the speed and vibration it will experience during launch and throughout the 10-day mission around the Moon, the first Artemis mission with astronauts.
During the testing, engineers surrounded the crew module with large stacks of speakers, and attached microphones, accelerometers, and other equipment to measure the effects of different acoustic levels. Engineers and technicians will now analyze the data collected during the tests.
Prior to testing, the four Artemis II astronauts visited the high bay and viewed their ride to the Moon. With this test complete, technicians at Kennedy are on track to integrate Orion's crew and service modules this fall.