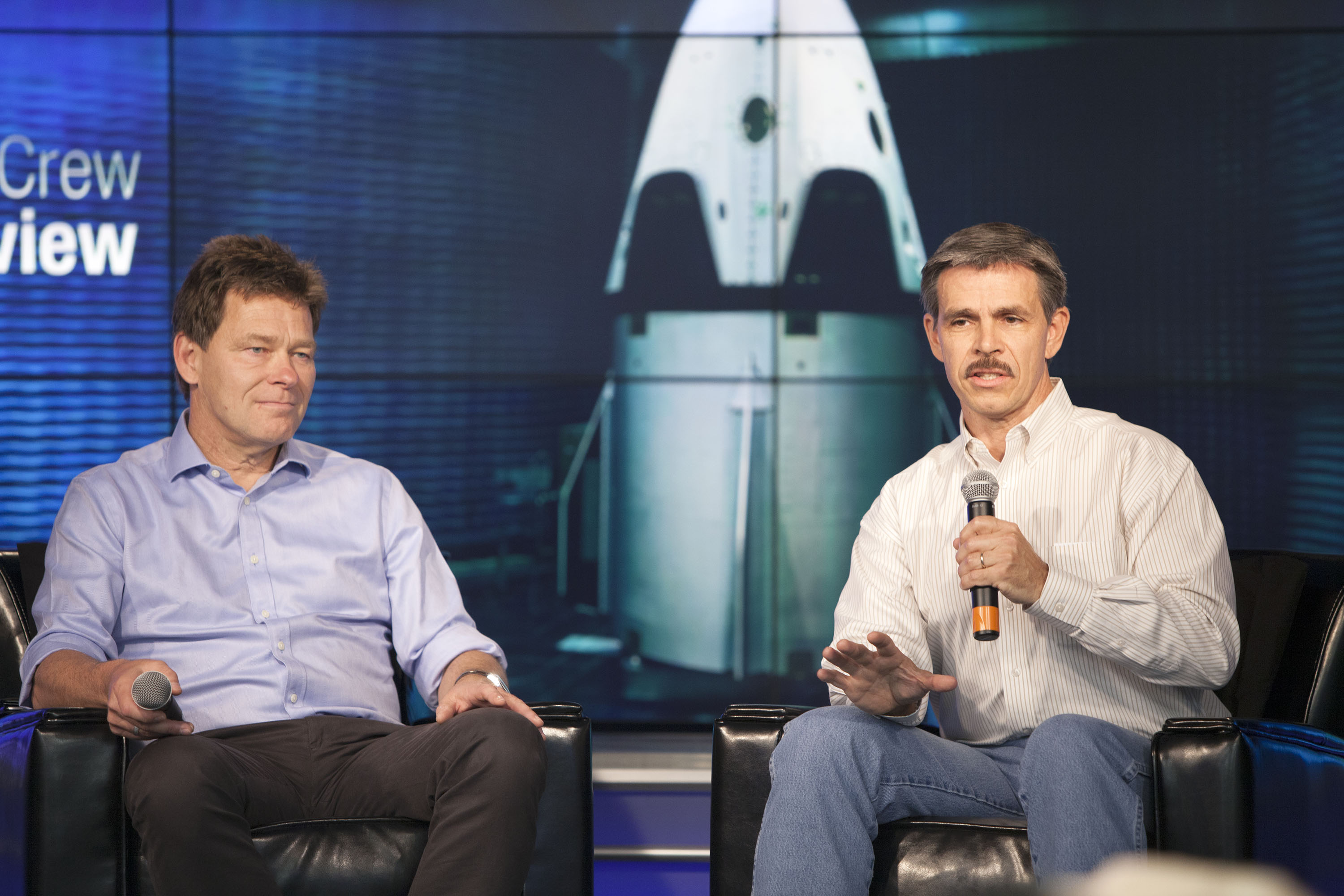 SpaceX and NASA teams will gain important insight into how the Crew Dragon spacecraft and its abort system perform during a test slated for Wednesday, May 6, engineers said today.
Next week's flight test is to see a Crew Dragon and trunk – together about 20 feet tall – fly on the power of eight SuperDraco engines from a platform at Space Launch Complex 40 at Cape Canaveral Air Force Station, simulating an emergency escape from the launch pad.
"This is what SpaceX was basically founded for, human spaceflight," said Hans Koenigsmann, vice president of Mission Assurance with SpaceX. "The pad abort is going to show that we've developed a revolutionary system for the safety of the astronauts, and this test is going to show how it works. It's our first big test on the Crew Dragon."
The test window will open at 7 a.m. May 6 and extend until 2:30 p.m. EDT. NASA will provide updates about the test on our Commercial Crew Blog and air the test live on NASA Television.
"No matter what happens on test day, SpaceX is going to learn a lot," said Jon Cowart, NASA's partner manager for SpaceX. "One test is worth a thousand good analyses."
Learn more at http://go.nasa.gov/1bmETRS.