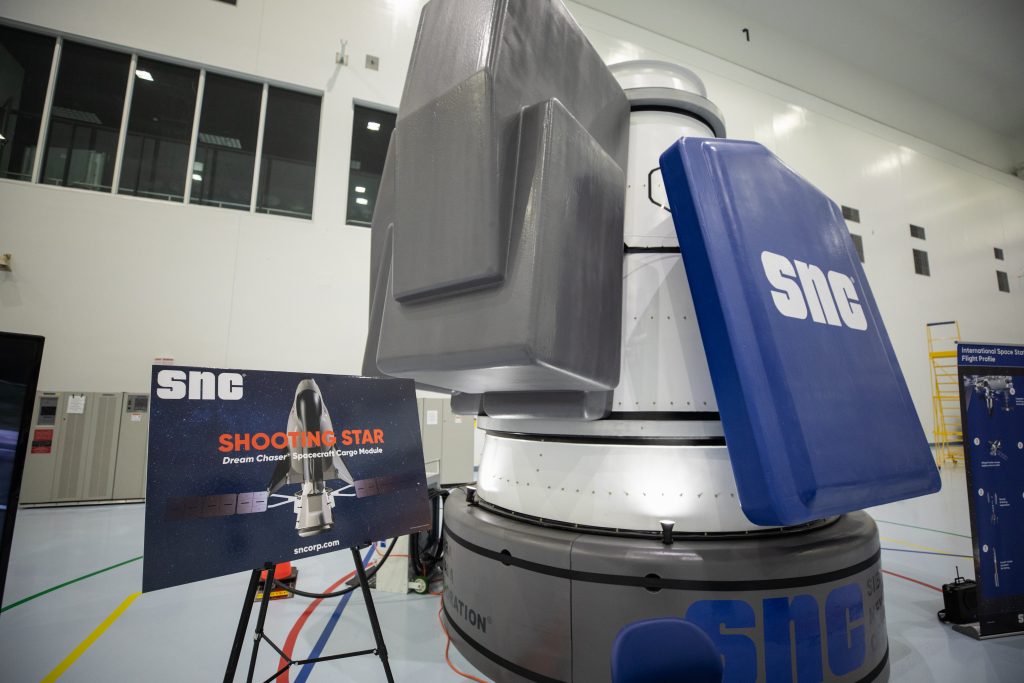 A "Shooting Star" was unveiled Tuesday, Nov. 19, at Kennedy Space Center.
During a media event held in the Florida spaceport's Space Station Processing Facility high bay, former NASA astronaut and current Senior Vice President of Strategy for Sierra Nevada Corporation (SNC) Space Systems Steve Lindsey revealed the name of the cargo module that will attach to the back of the company's Dream Chaser spacecraft: Shooting Star.
"It's an exciting day for us," said Lindsey, a veteran of five NASA shuttle missions.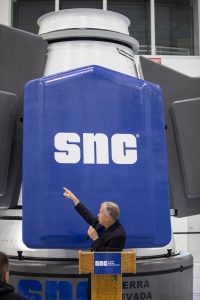 Shooting Star is a 15-foot-long cargo module that will attach to the back of the 30-foot-long Dream Chaser. It will be used to deliver more than 12,000 pounds of supplies and other cargo for NASA to the International Space Station as part of the Commercial Resupply Services-2 (CRS-2) contract. Its first flight is scheduled to launch from Kennedy in fall 2021.
"Sierra Nevada Corporation is excited to be expanding our footprint here at Kennedy Space Center," said Kimberly Schwandt, senior communications manager for SNC Space Systems.
Dream Chaser will fly back to Earth and land on the runway at Kennedy's Launch and Landing Facility, formerly the Shuttle Landing Facility. Shooting Star will have a different fate. It will carry unwanted cargo from the space station, disposing of it while burning up upon re-entry into Earth's atmosphere. The process of "burning up" is where the Shooting Star name came from, Lindsey explained.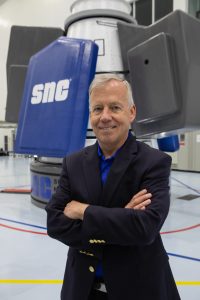 "The cargo module is really interesting because it's kind of the unsung hero of the whole Dream Chaser cargo system design," Lindsey said, while standing in front of a Shooting Star testing mockup. "It has a very unique shape — notice how it angles in as you go higher. It's shaped to handle external and internal payloads."
Payload capability includes pressurized and unpressurized cargo. Though it was designed specifically for cargo resupply services to the space station, Shooting Star can have many other applications, Lindsey said, including carrying crew, operating as a free-flying satellite and going from low-Earth to lunar orbit.
"It's a pretty versatile system," Lindsey said, "and the more we worked on it, the more we realized there are multiple applications for it."
The Shooting Star mockup was recently delivered to Kennedy from SNC's facility in Colorado. It will remain at the Florida spaceport, Lindsey said, for testing, processing and training of flight controllers.
NASA selected Dream Chaser for the CRS-2 contract, which involves launching six cargo missions to the space station by 2024.