Have you visitedKepler's new website? www.kepler.nasa.gov <http://www.kepler.nasa.gov> It wasredesigned and launched back in January. Someone noticed!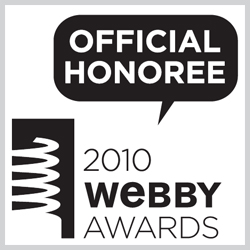 Kepler: A Search for Habitable Planets was selected as an Official Honoree for the Science category in The 14th Annual Webby Awards.
What's a "Webby Award?"
The Webby Awards is theInternet's most respected symbol of success. Webby Honorees, Nominees andWinners truly represent the best of the Web. The 14th Annual Webby Awardsreceived nearly 10,000 entries from all 50 states and over 60 countriesworldwide.
The Webby Awards ispresented by the International Academy of Digital Arts and Sciences, a650-person judging academy whose members include Internet co-inventor VintonCerf, R/GA's Chief Bob Greenberg, "Simpson's" creator Matt Groening,Arianna Huffington, and Harvey Weinstein.
Winners will beannounced on May 4th, 2010 and honored at a star-studded ceremony in New YorkCity on June 14th where they will have an opportunity to deliver one of theWebby's famous five-word speeches with the world. Past Webby Award winners -and their speeches – include Al Gore ("Please don't recount thisvote."), Stephen Colbert ("Me. Me. Me. Me. Me."), and MichelGondry ("Keyboards are full of germs.")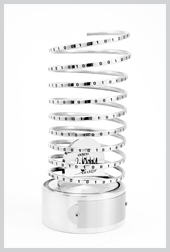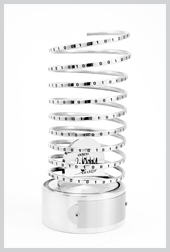 So now it's time to turnthe spotlight on the talented folks who worked so hard to make it happen. Kudosto our website redesign team! Credit goes to Michael Greene for overseeing the project,to teams at JPL and Raytheon, including Joshua Rodriguez, Randal Jackson,Cornell Lewis, Joe Wieclawek, Maryia Davis and Ernest Koeberlein, Harman Smith,Randii Oliver, Erick Zwlaya ; and the Kepler EPO folks, Dave Koch, of NASAAmes, Edna DeVore, of SETI Institute and Alan Gould of Lawrence Hall ofScience, Berkeley.
Go Kepler!