NASA teams are continuing preparations for the Low-Density Supersonic Decelerator (LDSD) test off the coast of Hawaii June 2-12. This week the team completed a number of key pre-test procedures, including a successful mate between the test vehicle and balloon support systems.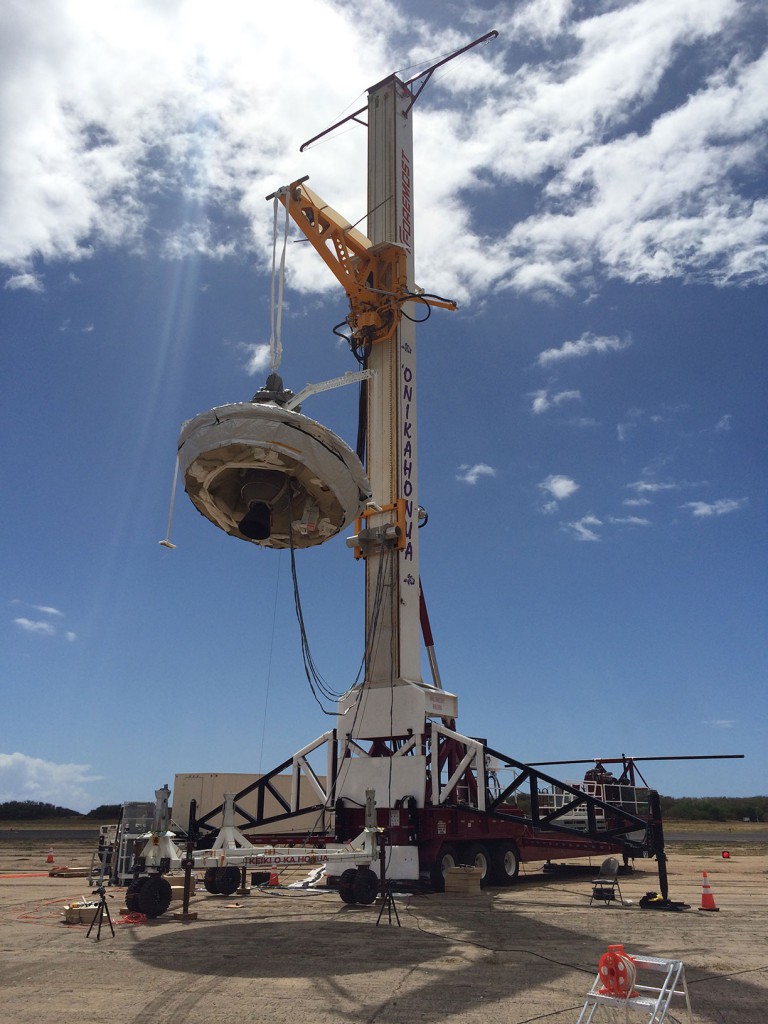 So, you may be wondering what this LDSD technology is – and why it's important to future missions to Mars. Put simply, it's about mass, speed and safety. NASA is planning ambitious robotic and human missions to Mars, which will require larger, more complex spacecraft than we've ever flown before. They'll need to haul sizeable payloads to accommodate long stays on the Martian surface, and must fly back and forth more quickly to minimize human exposure to space radiation. That means finding new ways to slow down when our spacecraft reach their destinations, effectively countering those faster flights and payloads of greater mass.
Current deceleration technologies date back to NASA's Viking Program, which put two landers on Mars in 1976. The basic Viking parachute design has been used ever since, such as during the 2012 delivery of the Curiosity rover to Mars.
Now NASA seeks to use atmospheric drag as a solution. NASA's LDSD project, led by the Jet Propulsion Laboratory in Pasadena, California, and sponsored by NASA's Space Technology Mission Directorate in Washington, is conducting this full-scale flight test of two breakthrough technologies: a supersonic inflatable aerodynamic decelerator, or SIAD, and an innovative new parachute. These devices potentially will help us deliver double the current amount of payload — 1.5 metric tons — to the surface of Mars. They also will greatly increase the accessible surface area we can explore, and will improve landing accuracy from a margin of approximately 6.5 miles to a little more than 1 mile.
All these factors will dramatically increase the success of future missions on Mars.
Want to learn more about these technologies? Read all about LDSD here — and stay with us for more previews of the launch, plus live coverage of portions of the test flight!