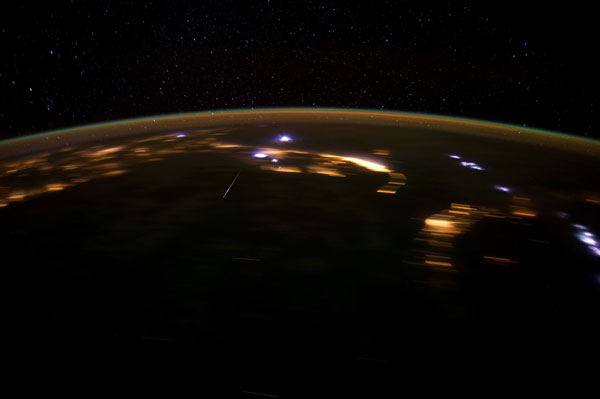 April22
Todaywas the peak of the Lyrid meteor shower. We set up four cameras in the cupola simultaneously takingpictures.  Gardener said there wereplaces on Earth that were doing the same and all these pictures taken togetherwill make a very interesting scientific data set.  Since I had been placed next to a window, Iwas living through 16 periods of day-night every 24 hours.  Jet-lagged, I could thus stay awake duringthe night and help in the observations.
 May1
Gardenerhas been spending a lot of time playing a computer game.  His computer is near our grow light so we canwatch him.  He plays in the morningbefore works starts and in the evening after work is over.  He must find this relaxing.  The game he plays is called "Catch theDragon".  The best part about this gameis that he does not have to put in any quarters.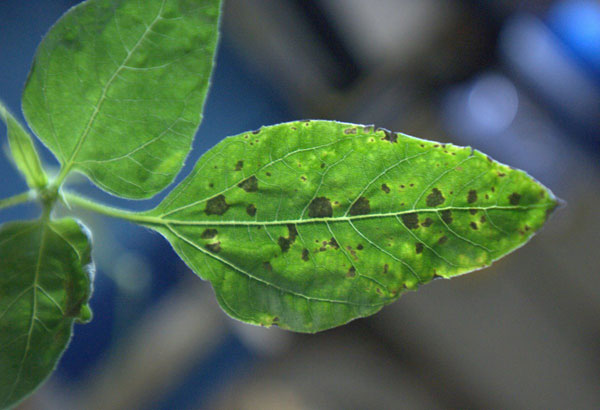 May5
Sunflowerhas brown patch.  His leaves are coveredwith dry, dark blotches.  He is nothappy.  Gardener says it looks like afungus.  I am afraid that if something isnot done we are going to lose Sunflower. The crew medical kit is designed for animals not plants so there are nomedications for this disease.  Gardeneris treating Sunflower with a disinfectant wipe that has an antibacterial agentcalled BZK (Benzalkonium chloride).  Wedo not know if this is going to work. Our spacecraft is designed for animals so life can be a struggle forplants.  On the frontier, the answers arenot found in the back of the book and sometimes you have to venture into theunknown and improvise.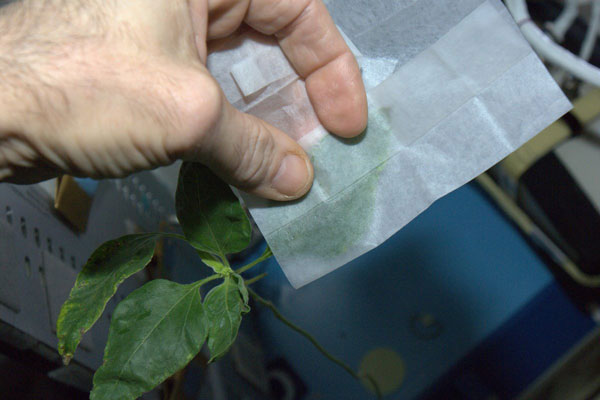 May11
TheBZK wipes seem to be helping.  Gardenerpats down Sunflower's leaves every other day. He does this with the healthy new green ones as well.  Sunflower is beginning to smile again.  Broccoli and I seem resistant to this so heis not treating us.  
Don's blog also appears at airspacemag.com.