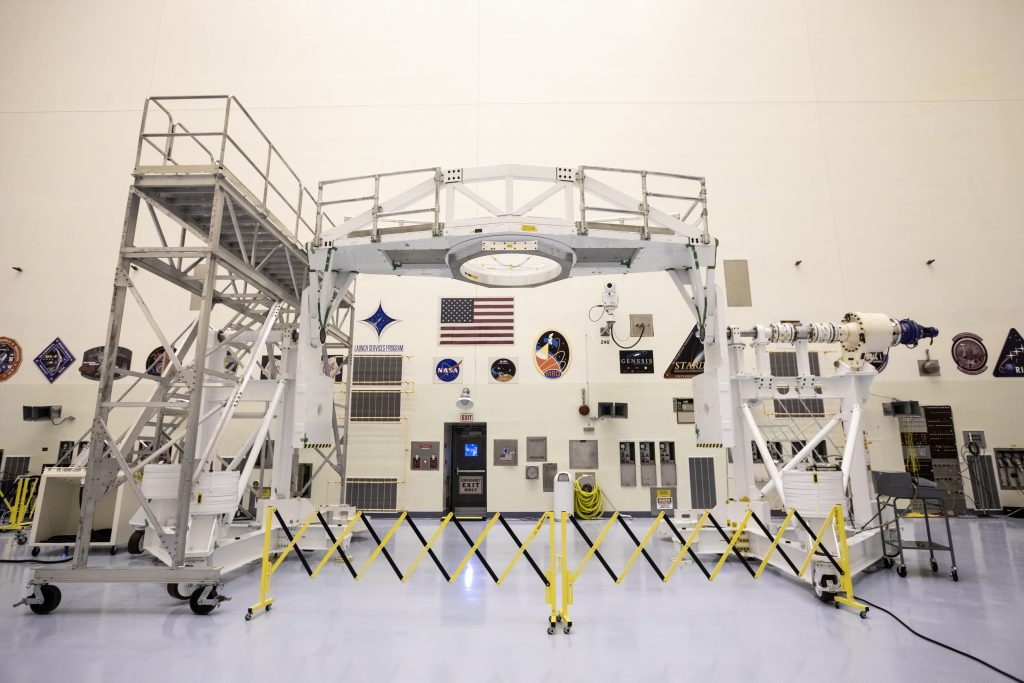 Critical ground support equipment needed to prepare NASA's Mars 2020 rover for its journey to the Red Planet has arrived at a payload processing facility at the Kennedy Space Center in Florida. The rover is being manufactured at the agency's Jet Propulsion Laboratory in California and, once complete, will be sent to Kennedy for assembly, prelaunch processing and checkouts.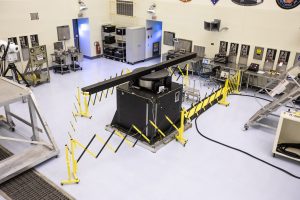 One vital element of hardware involved in spacecraft processing will be the Spacecraft Assembly and Rotation Fixture (SCARF) and its access stand, allowing teams to reach the spacecraft when it's held above ground level. This fixture also is where all of the individual spacecraft elements will be mated together. Once assembly is finalized, the SCARF will rotate the spacecraft 180 degrees for encapsulation into the launch vehicle's payload fairing, where it will remain for launch.
Developed under NASA's Mars Exploration Program, the Mars 2020 rover is designed to better understand the geology of Mars and seek signs of ancient microbial life. The mission will collect and store a set of rock and soil samples that could be returned to Earth in the future. It also will test new technology to benefit future robotic and human exploration of Mars. About the size of a car and close to the same dimensions as the Curiosity rover, the Mars 2020 rover will carry seven different scientific instruments to conduct studies aimed at benefiting future Mars exploration efforts.
The rover is scheduled to launch in the summer of 2020 from Cape Canaveral Air Force Station aboard a United Launch Alliance Atlas V 541 rocket, procured by NASA's Launch Services Program.