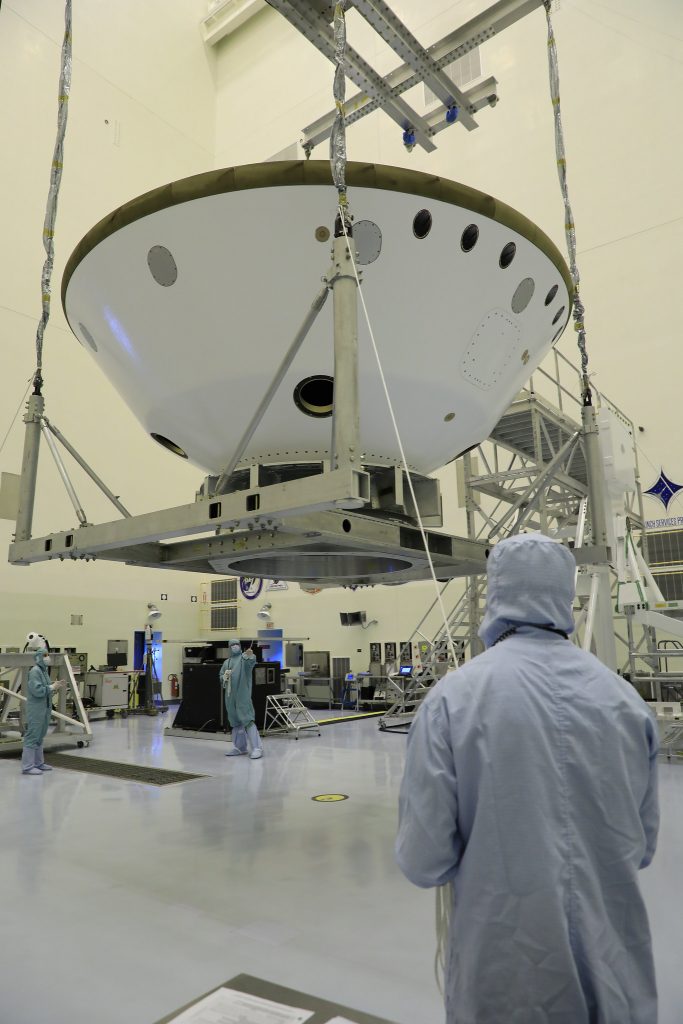 Lift activities for the Mars 2020 rover aeroshell were conducted inside Kennedy Space Center's Payload Hazardous Servicing Facility. The activities included installing the inverted lift fixture and lifting the aeroshell assembly to the spin table for mass properties measurements.
The Mars 2020 rover mission will launch aboard a United Launch Alliance Atlas V 541 rocket from Cape Canaveral Air Force Station in Florida this summer. NASA's Launch Services Program based at Kennedy will manage the launch.
About the size of a car with dimensions similar to the Curiosity rover, the Mars 2020 rover will land on the Red Planet on Feb. 18, 2021.
Visit the mission website for more information.