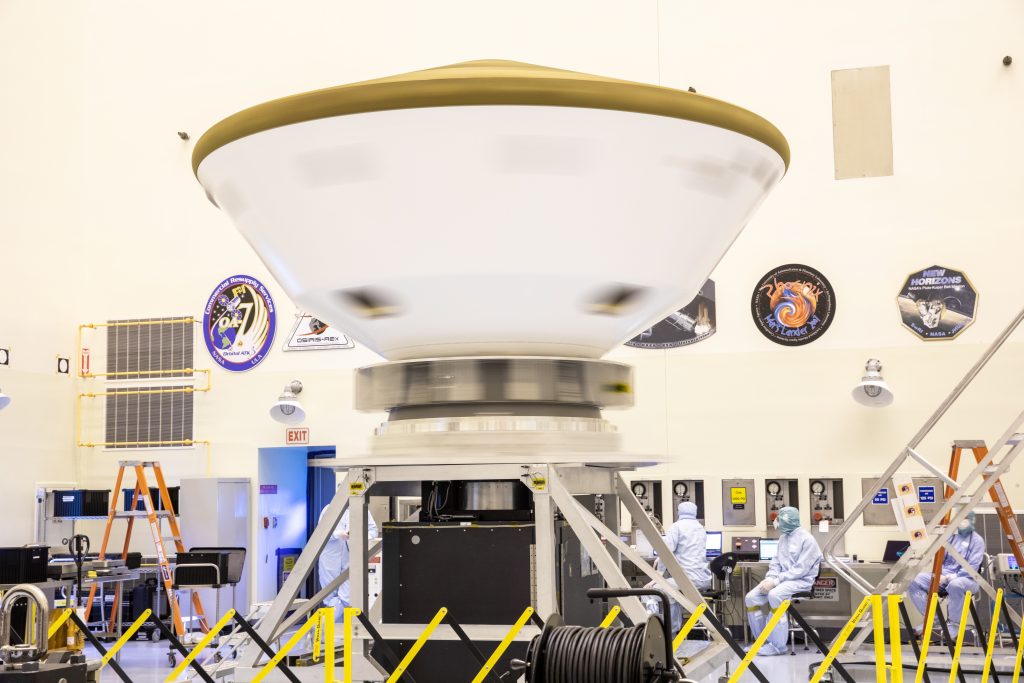 Tests to measure the center of gravity and moments of inertia for the Mars 2020 rover aeroshell were performed on the spin table inside the Payload Hazardous Servicing Facility at NASA's Kennedy Space Center in Florida.
The rover is being manufactured at NASA's Jet Propulsion Laboratory in California and, once complete, will be delivered to Kennedy in mid-February. The rover's heat shield and back shell arrived at Kennedy last month.
The mission is scheduled to launch this summer from Cape Canaveral Air Force Station aboard a United Launch Alliance Atlas V 541 rocket. NASA's Launch Services Program based at Kennedy is managing the launch.
Carrying seven different scientific instruments, the Mars 2020 rover will land on the Red Planet on Feb. 18, 2021. More information can be found on the mission's website.