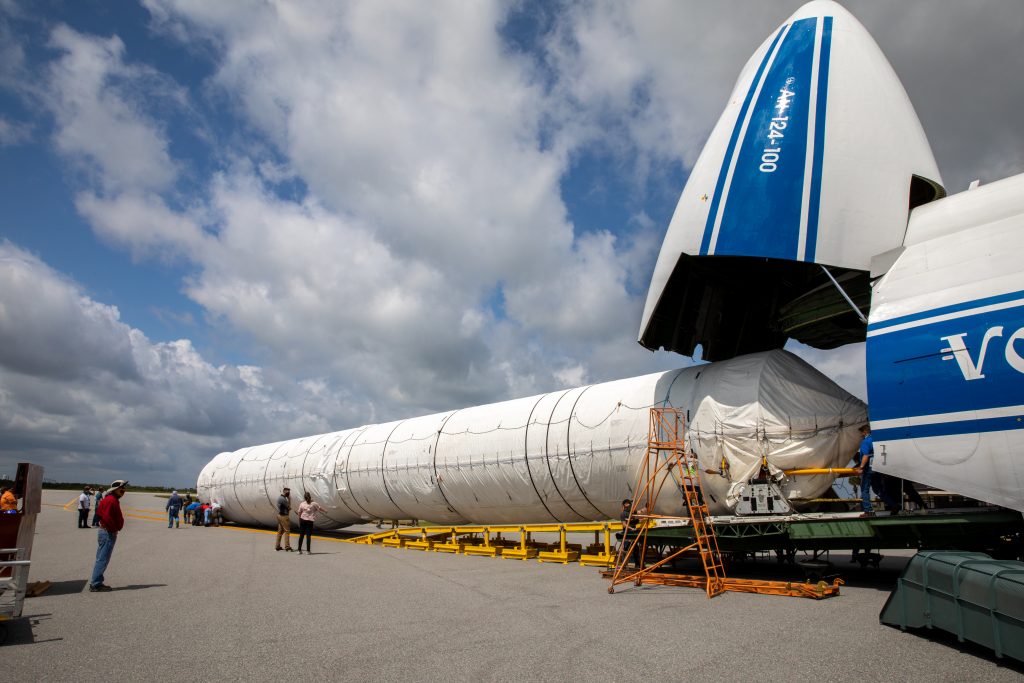 With the addition of a powerful piece of hardware, NASA's Mars Perseverance rover continues to progress toward its much-anticipated launch in less than two months.
The spacecraft's booster arrived at Cape Canaveral Air Force Station's Skid Strip on Monday, May 18. It was then offloaded and taken to United Launch Alliance's (ULA) Atlas Spaceflight Operations Center.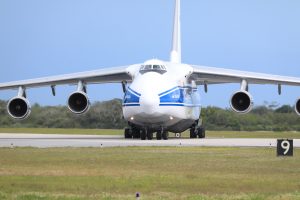 Perseverance remains on track for its targeted mid-July launch. The rover will liftoff aboard a ULA Atlas V 541 rocket from Cape Canaveral Air Force Station. NASA's Launch Services Program based at the agency's Kennedy Space Center in Florida is managing the launch.
Perseverance will reach the Red Planet on Feb. 18, 2021. After the rover enters the thin Martian atmosphere, the descent stage — utilizing a tether of nylon cords — will lower Perseverance to the surface of Jezero Crater.
Developed under NASA's Mars Exploration Program, the rover's astrobiology mission will search for signs of past microbial life. Ingenuity, the twin-rotor, solar-powered helicopter attached to Perseverance, will become the first aircraft to fly on another world.
For more information, visit the mission website.