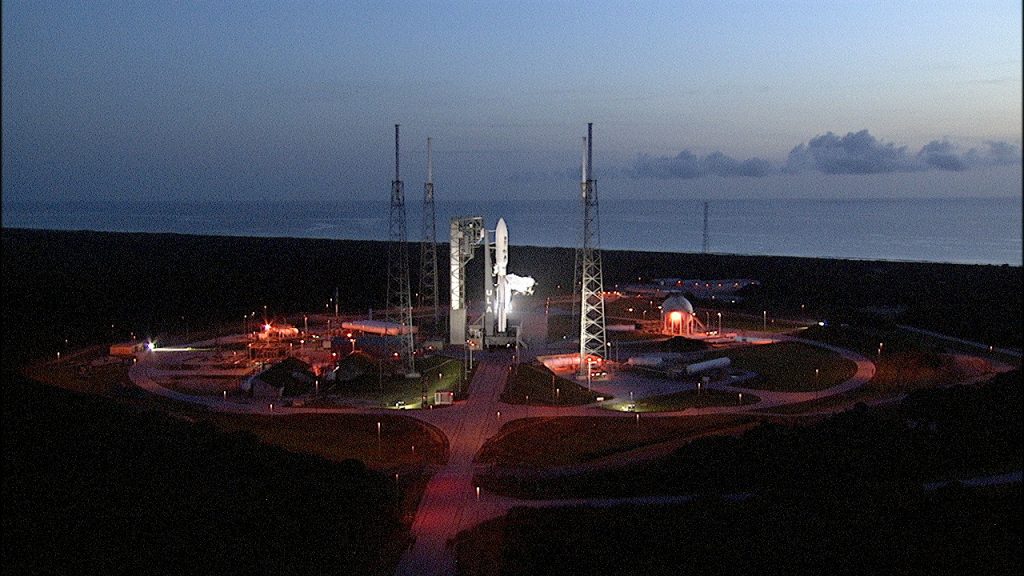 Good morning, and welcome to today's live blog coverage of NASA's Mars 2020 Perseverance rover launch! It is a beautiful morning here at NASA's Kennedy Space Center in Florida.
We are just over an hour away from today's scheduled 7:50 a.m. EDT liftoff from Cape Canaveral Air Force Station's Space Launch Complex 41. There is a two-hour launch window. Perseverance will blast off aboard a United Launch Alliance (ULA) Atlas V 541 rocket to embark on its seven-month journey to the Red Planet. NASA's Launch Services Program, (LSP) based at Kennedy, is managing the launch.
Weather reports have been positive — the U.S. Air Force 45th Weather Squadron predicted an 80% chance of favorable weather conditions for the launch. An updated weather report is expected shortly.
This mission is the culmination of years of dedicated work by thousands of people, including teams from NASA's Jet Propulsion Laboratory, where the spacecraft was designed and built; Kennedy, where it was assembled; ULA, Lockheed Martin, and scientists from around the world. In the U.S., flight hardware was built in 44 states, involving more than 550 cities, towns and communities.
Perseverance, which will reach Mars on Feb. 18, 2021, is carrying seven different scientific instruments. The rover's astrobiology mission, developed under NASA's Mars Exploration Program, will search for signs of past microbial life. Ingenuity, a twin-rotor, solar-powered helicopter attached to the belly of the rover, will become the first aircraft to fly on another world.
NASA Television and the agency's website will provide live launch coverage starting at 7 a.m. Stay tuned as the mission eclipses multiple milestones — including stage separation, main engine cutoff, and spacecraft separation — or follow along right here at blogs.nasa.gov/Mars2020. NASA will broadcast a post-launch news conference, beginning at 11:30 a.m.