By Jim Cawley
NASA's Kennedy Space Center
A historic mission years in the making is now less than a week from liftoff.
Final preparations are being made for launch of NASA's Mars Perseverance rover, targeted for Thursday, July 30, from Cape Canaveral Air Force Station in Florida. Perseverance will lift off aboard a United Launch Alliance (ULA) Atlas V 541 rocket from Space Launch Complex 41. The two-hour window opens at 7:50 a.m. EDT.
"It's hard to describe the feeling of pride and accomplishment — mixed with the excitement and nervous apprehension — that goes with this final stage of the mission," said John Calvert, Mars 2020 Mission Manager for NASA's Launch Services Program (LSP), which is based at Kennedy Space Center in Florida and is managing the launch.
The team has successfully overcome obstacles and challenges along the way, including working through a worldwide pandemic, to remain on schedule for launch.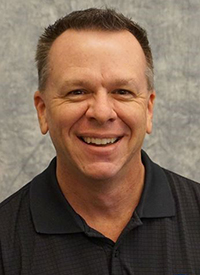 "Just throw COVID-19 on the pile of unexpected things that NASA and its incredible teams have been able to respond to and deal with for decades," Calvert said. "It's part of our DNA: work hard and solve the problems as they present themselves. Whatever it takes — simple as that."
Live launch coverage will begin at 7 a.m. on NASA Television and the agency's website. The broadcast will capture major milestones as Perseverance starts her seven-month journey to the Red Planet. A postlaunch news conference is planned from 11:30 a.m. to 12:30 p.m.
Several events leading up to launch also will be broadcast on NASA Television and the agency's website.
Monday, July 27: Prelaunch news conference, from 1 to 2 p.m. NASA Associate Administrator for Communications Bettina Inclán will host the event, featuring NASA Administrator Jim Bridenstine, NASA Associate Administrator Thomas Zurbuchen, Launch Director Omar Baez from LSP, and ULA President and CEO Tory Bruno. A Mars 2020 Mission Engineering/Science Briefing will follow, from 3 to 4:30 p.m.
Tuesday, July 28: NASA Edge Rollout Show, from 10 to 11 a.m.; Mars 2020 Mars Sample Return Briefing, from 2 to 3 p.m.; and Mars 2020 Mission Tech and Humans to Mars Briefing, from 4 to 5 p.m.
Wednesday, July 29: Briefing with NASA Administrator Jim Bridenstine, NASA Deputy Administrator Jim Morhard, Kennedy Director Bob Cabana and astronaut Zena Cardman, from noon to 1 p.m.
Perseverance will reach Mars on Feb. 18, 2021, touching down on the surface of Jezero Crater. About the size of a car with dimensions similar to the Curiosity rover, Perseverance will carry seven different scientific instruments. The rover's astrobiology mission, developed under NASA's Mars Exploration Program, will search for signs of past microbial life. It will characterize the planet's climate and geology, collect samples for future return to Earth, and pave the way for human exploration of the Red Planet.
Attached to the belly of the rover and weighing less than four pounds is NASA's Mars Helicopter, Ingenuity. The twin-rotor, solar-powered helicopter will become the first aircraft to fly on another world.
For more information on Perseverance and its mission, visit the mission website. Follow along at blogs.nasa.gov/Mars2020 for live countdown and launch coverage.