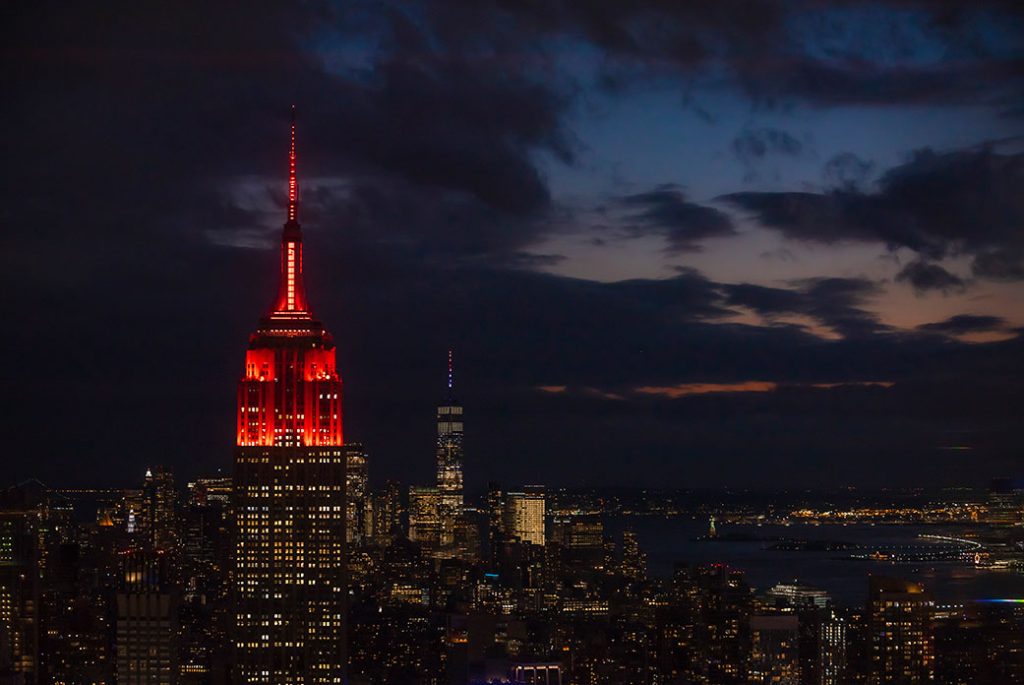 NASA's Perseverance rover, with the Ingenuity Mars Helicopter attached to its belly, is on track to land on the Red Planet tomorrow, Feb. 18, 2021. Since launch, it has traveled over 291 million miles (468 million kilometers), and has about 1,260,000 miles (2,035,000 kilometers) left on its journey to Mars. Mission controllers expect to receive confirmation on Feb. 18 that it has hit the top of the Martian atmosphere at around 3:48 p.m. EST (12:48 p.m. PST) and touched down gently on the surface at around 3:55 p.m. EST (12:55 p.m. PST). 
Watch live commentary of landing starting at 2:15 p.m. EST (11:15 a.m. PST)  on landing day on NASA TV. For more information about virtual landing livestreams, including details on a special livestream for students at 12:30 p.m. EST (9:30 a.m. PST), visit the mission's watch online page. 
And be sure to keep your eyes peeled, because cities around the country are celebrating the landing by lighting the town red. The Empire State Building in New York began lighting its tower red on Tuesday, Feb. 16, starting at sunset, the Los Angeles International Airport gateway pylons will glow red from sundown beginning today, Wednesday, Feb. 17. Other sites in the United States recognizing the upcoming landing include select buildings along the Chicago skyline, such as the Adler Planetarium. 
The latest mission status can be found on the mission status page.