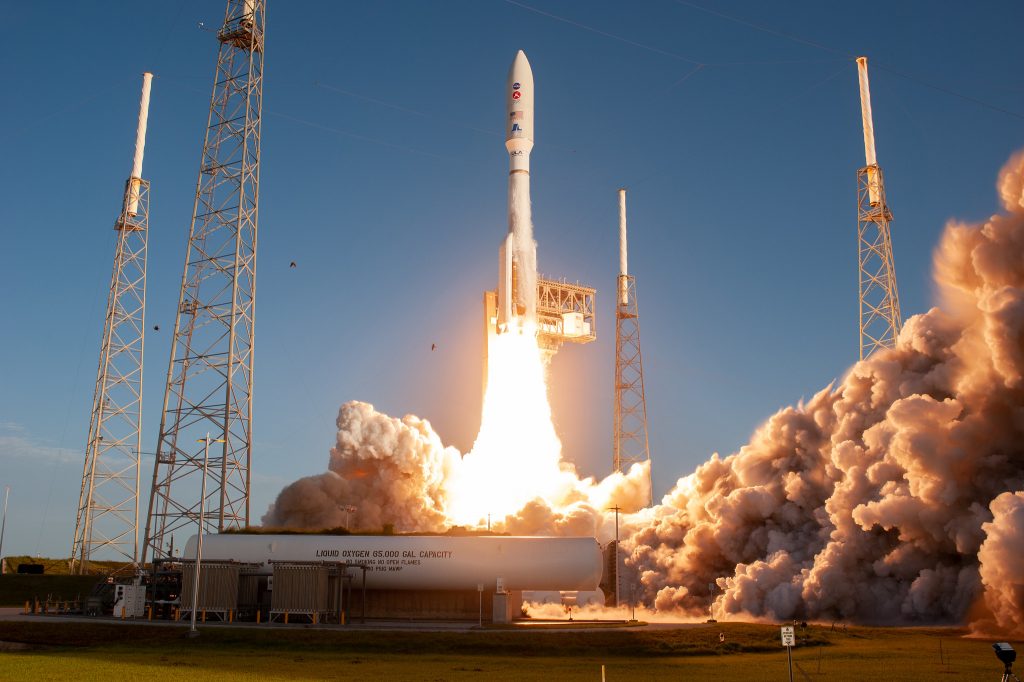 When NASA's Mars 2020 Perseverance rover roared off the pad aboard a United Launch Alliance Atlas V rocket at Cape Canaveral Air Force Station's Space Launch Complex 41 Thursday, July 30, at 7:50 a.m., there were a lot of energized engineers on the ground at Kennedy Space Center.
Following the successful launch, the Florida spaceport's Director of Engineering, Shawn Quinn, offered praise to the team's support of Kennedy's Launch Services Program (LSP).
"Our LSP engineering team diligently worked through multiple milestones to achieve launch readiness," Quinn said. "Every mission presents its own unique challenges, including Mars 2020. The engineering team's response to these challenges was outstanding."
The team supported critical reviews and tests, such as: the LSP pre-Flight Readiness Review (FRR) Risk Control Board, FRR Launch Management Coordination meeting, systems certification review, and mission dress rehearsal. Engineering technical experts worked through 247 engineering review summaries in support of the historic mission.
Quinn also recognized the Engineering's Construction of Facilities (COF) team for its contributions to facility and infrastructure support.
"The real-time support to the Spaceport Integration and Services directorate in addressing operations and maintenance-related issues and concerns during processing was a critical piece to the success of the mission," Quinn said.
The team performed facility repairs and upgrades — including replacing obsolete substations, switch gears, chillers, air ventilation and conditioning systems, facility electrical, lighting, and fire protection systems at the Payload Hazardous Servicing Facility Mission Operations Support Building, the Multi-Operation Support Building, the Radiothermalisotopic Generator Facility, and Hangar AE — all in support of this historic mission.
Perseverance is now on its way to seek signs of ancient life and collect rock and soil samples for possible return to Earth. Along with the rover is the Ingenuity helicopter, a technology demonstration that will be the first powered flight on Mars.The rover will arrive on the Red Planet on Feb. 18, 2021.
The mission addresses high-priority science goals for Mars exploration, including key astrobiology questions concerning the potential for life on Mars. It not only seeks signs of habitable conditions on Mars in the ancient past, but also will search for signs of past microbial life.