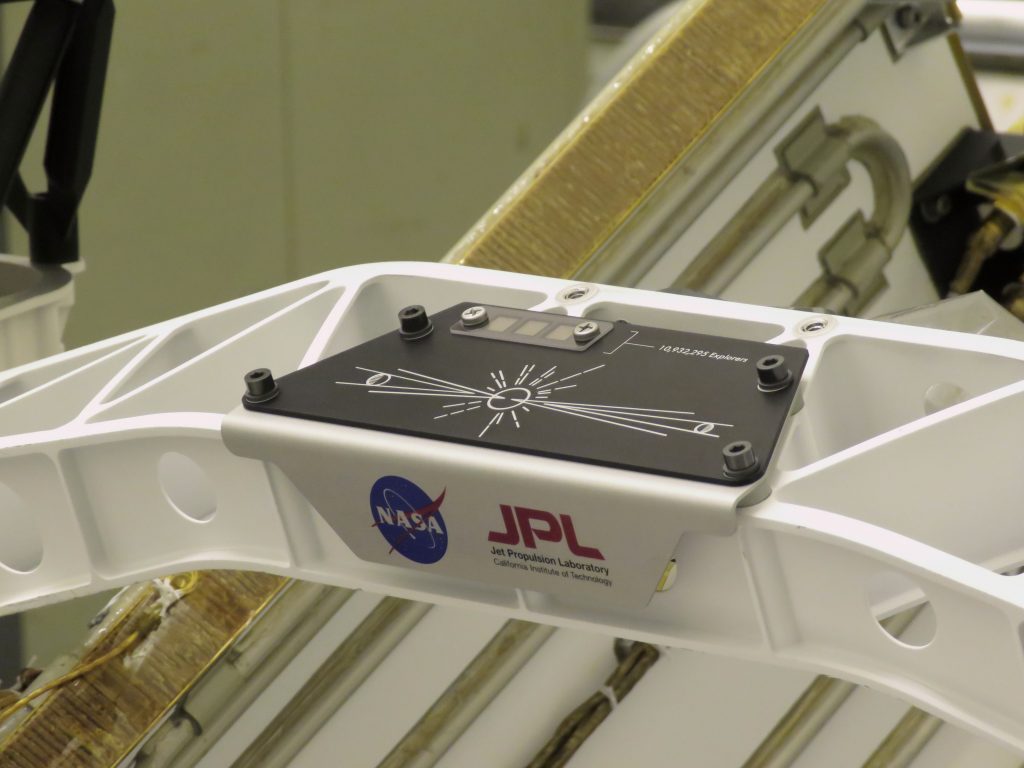 When the Mars Perseverance rover begins its seven-month journey to the Red Planet in mid-July, it will be carrying the names of more than 10 million people throughout the world.
Those names were etched onto three microchips, which were placed aboard Perseverance. On March 16, 2020, inside the Payload Hazardous Servicing Facility at NASA's Kennedy Space Center in Florida, the "Names to Mars" logo was installed on the rover.
Those who took advantage of the special public promotion also had the opportunity to receive a souvenir boarding pass and obtain "frequent flyer points" as part of humanity's first round trip to another planet. In total, 10,932,295 people submitted their names. Turkey (2,528,844), India (1,778,277) and the United States (1,733,559) all had more than 1 million submissions.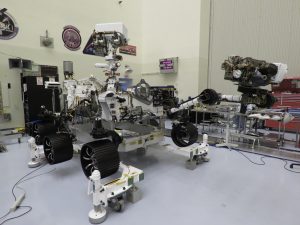 Perseverance will search for signs of past microbial life, characterize the planet's climate and geology, collect samples for future return to Earth, and pave the way for human exploration of the Red Planet.
The rover will land on the Red Planet on Feb. 18, 2021. Liftoff aboard a United Launch Alliance Atlas V 541 rocket is targeted for mid-July from Cape Canaveral Air Force Station. NASA's Launch Services Program based at Kennedy is managing the launch.
Weighing more than 2,300 pounds, Perseverance is about the size of a car, with dimensions similar to the Curiosity rover. It was developed under NASA's Mars Exploration Program.
Earlier this month at Kennedy, activities to measure mass properties of the Cruise Stage vehicle were performed on the spin table inside the Payload Hazardous Servicing Facility. Successful testing also was performed on NASA's Mars Helicopter, which will be attached to Perseverance. The helicopter will be the first aircraft to fly on another planet.
Please visit the mission's website for more information on the Mars 2020 mission.