Working on an otherwise-deserted Arctic island the size of the US state of West Virginia requires patience and complex logistics. Delays are commonplace as flights often operate only one or two times a week using small aircraft. Resolute has had weeks of bad weather… our HMP-14 team had flights cancelled twice and spent two unplanned days in Iqaluit.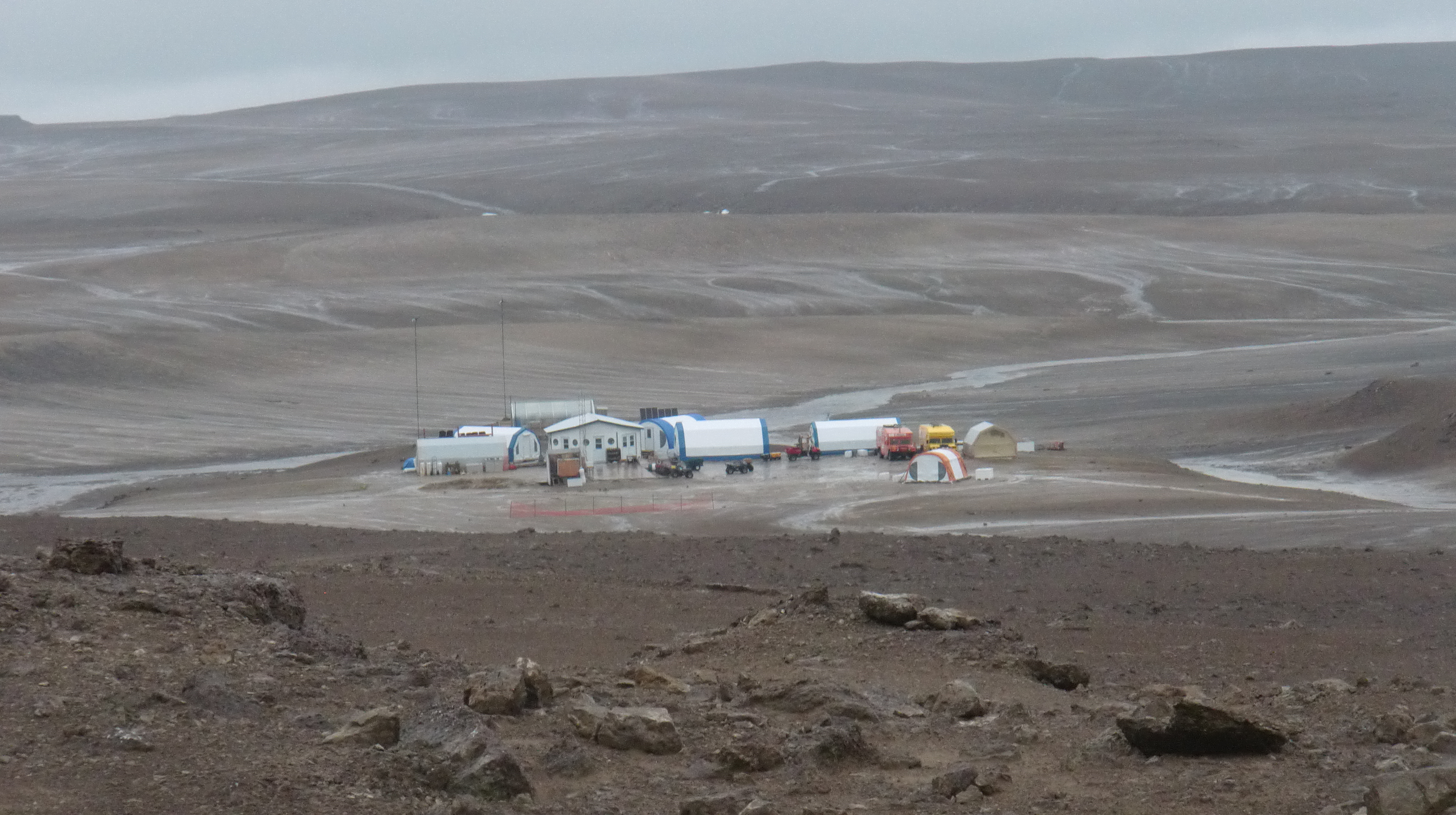 Once in the field, the travel delays have left us with a shortened field season, only 8 days long. And even that has been affected by a cold and wet summer, even some flash flooding that temporarily left HMP base camp isolated from the crater trails, until waters subsided.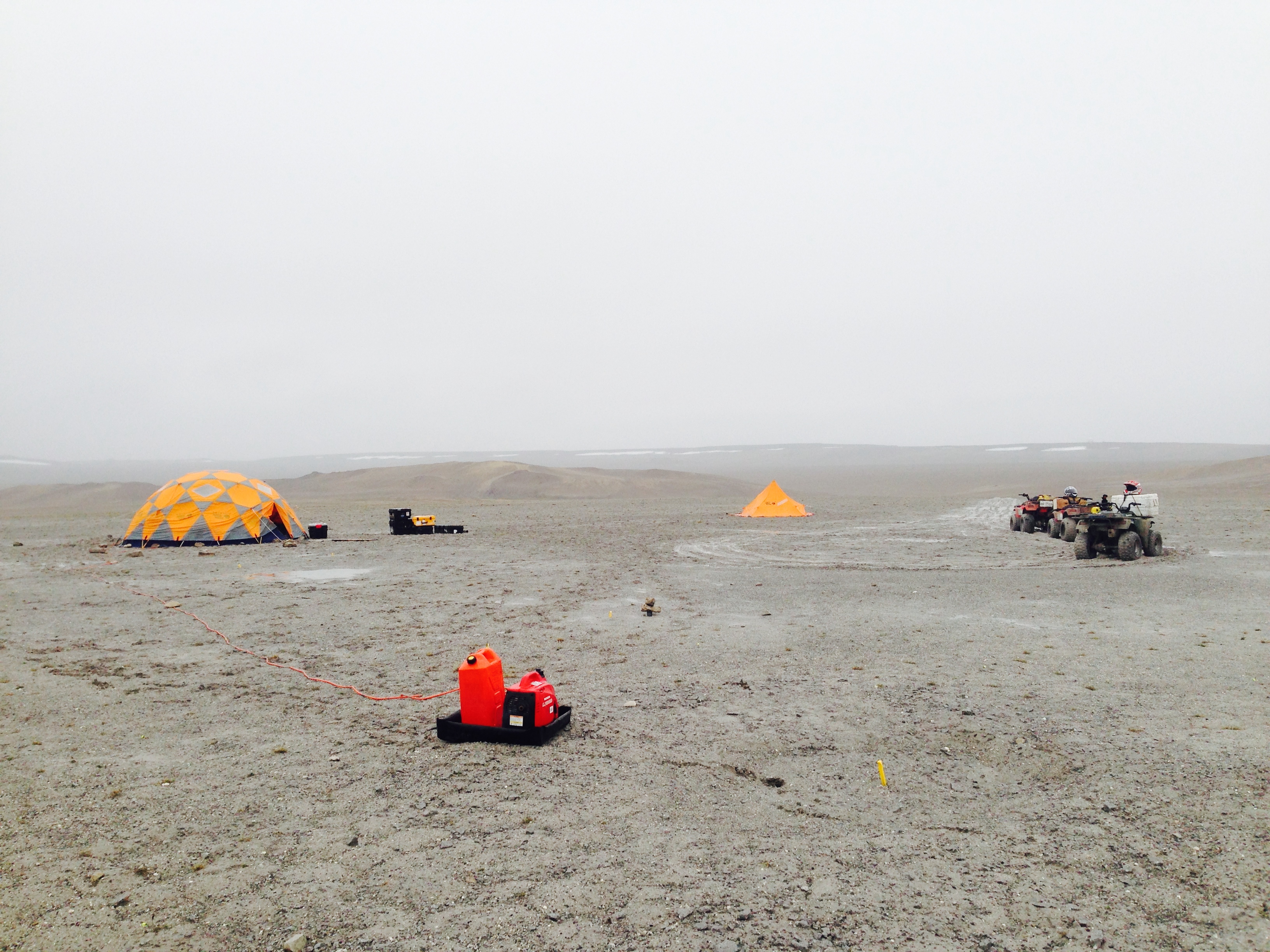 Despite the delays, our team has persevered and set up the work camp at Drill Hill inside the crater, to test our prototype Mars drill and sample transfer arm. We have gotten a couple of gas samples for GETGAMM, and remain optimistic that we can catch up overall and still accomplish our technical goals.