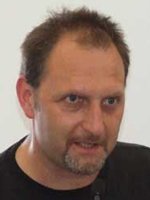 Ralf Heckel's back with a spotlight on the German Space Education Institute and its 2009 moonbuggy team.
Our claim: "As a space engineer, you must decline what is not the best as you can give." — Wernher von Braun
The German Space Education Institute
The German Space Education Institute (SEI) in Leipzig is a grassroots association of public utility and support for the engineering professions in the astronautics sector. More than 60 prominent international specialists work for this unique initiative. They offer international students excursions and internships in the aerospace industry via Germany to the United States and Russia. There is a variety of possibilities among the association's programs, including full-time activities for 8th grade students, international competitions, advancement for A-level students, exchange programs and various special tasks for talented school students.
Participants who graduate excellently in Leipzig (in workshops and excursions on weekends or on holidays) are delegated to the Cosmos Olympiad in Moscow or to NASA's Great Moonbuggy Race in Huntsville, Ala. Because of the Institute's relationship to industry and business, graduating from the German Space Education Institute opens doors: helping students get jobs, or get accepted for further studies.
The German Space Education Institute is launching its first international space-student exchange program in 2009. It is about the common construction of a test mobile for the preparation of the manned flight to Mars. U.S. students from Huntsville and Russian space students will meet German space students in Leipzig and elsewhere. They can trace the historical paths of Dr. Wernher von Braun and Sputnik designer Sergei Korolyov, complete technical internships in large factories and produce parts for their moonbuggy at Leipzig's small handcraft factories. (Leipzig is home to numerous key players in early space exploration, including Dr. Eberhard Rees, who earned his diploma there as a young engineer, then managed a local engineering company before coming to the United States. Rees eventually became the second director of NASA's Marshall Space Flight Center, which organizes the Great Moonbuggy Race!)
The German Space Education Institute is thankful for every interested engineer and industrial partner who has helped to build science bridges for exploration around the globe. Its international education partners in Russia are the Institute for Biomedical Problems (IMBP) in Moscow, the Youth Space Center Moscow, the Baumann Technical University Moscow and the Professorship for Life Support Systems in Space.
Institute registration starts now!
The 2009 German Moonbuggy Team
Ralf and Yvonne Heckel have been advisors at the Space Education Institute in Germany since 2001. Yvonne is representative of the Space Camp® ambassador program and the Russian space agency ROSCOSMOS. She is the financial part of the German Moonbuggy team. Ralf is the technician and is teaching and selecting the German students to take part in high-level space challenges, university and jobs. He has space contacts around the globe — and into orbit. He writes books and is the organizer of the German Moonbuggy team.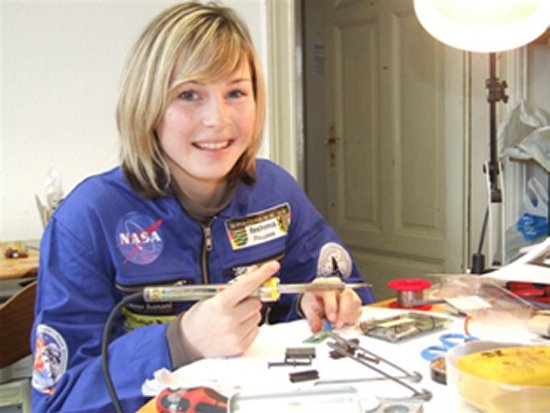 Lisa Hartenstein of Chemnitz, Germany, started at SEI this year. She is the female moonbuggy pilot and specialist for marketing, sponsorship and security.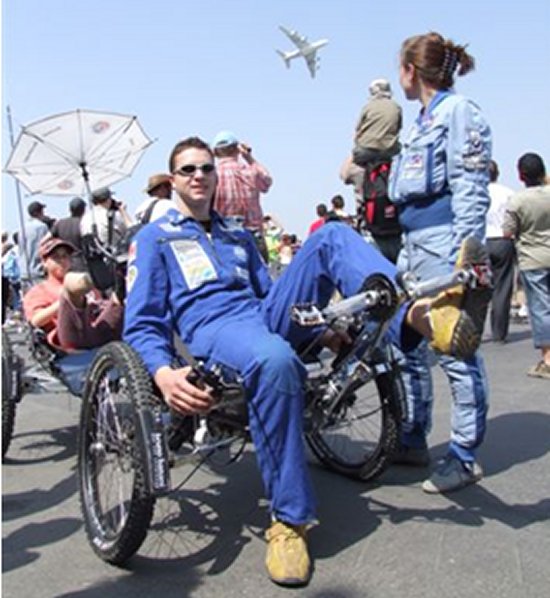 Thommy Knabe of Plauen, Germany, has been an SEI student and part of the moonbuggy team since 2006. He is the kinematic specialist for the German moonbuggy, and constructed the first moonbuggy simulator. See Thommy's work here.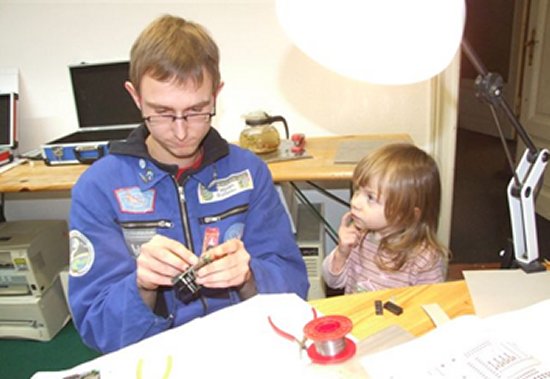 Fabian Hoffmann of Leipzig, Germany, has been an SEI student since 2005. He is the CAD designer for the moonbuggy body.
Christian Hein of Stendal, Germany, joined SEI in 2008. Working with younger students, Christian designed the differential gear and carbon pieces. See Christian's work here.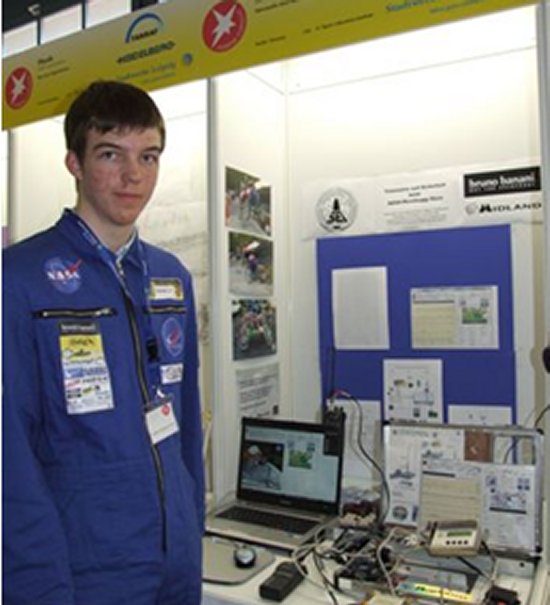 Christian Schmidt of Dusseldorf, Germany, joined SEI this year. He is the electronics and software specialist for moonbuggy telemetry. A sample of his work can be seen here.
Cosma Heckel like to fly with her parents around the world. She made 32 airplane flights in two years, saw two rocket launches and was present for the Great Moonbuggy Race in 2007 and 2008. Here, she's visiting the Soviet robotic lunar rover Lunokhod in Kaluga, the Russian hometown of Konstantin Tsiolkovski.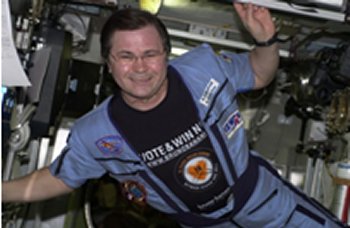 German designer Bruno Banani is our main sponsor. He is Germany's only non-government main sponsor for space education. We are also thankful to all our other sponsors and partners.