As our turkey comas wear off from Thanksgiving and the chilled air of December settles in, a New Year looms around the corner. 2009 held many large events for NASA.gov. Almost 392,000 people watched the LCROSS impact video live on NASA.gov with 5.4 million visitors simultaneously looking at the NASA.gov Web site, the second-largest online event in our history. We also set a new bandwidth record during the LCROSS impact with data transfers of over 75.5 gigabits per second spread among live video and the Web site. All-told during the LCROSS impact event, we moved a total amount of data equal to over 85 terabytes or about the equivalent of 127,327 CD's.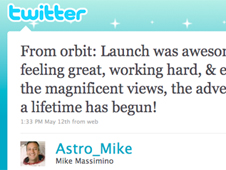 NASA.gov also set milestones with the Hubble Space Telescope Servicing Mission during STS-125. In addition to all the normal online activities that any shuttle mission usually garners, astronaut Mike Massimino captivated space enthusiasts around the world via Twitter by sending the first tweet from space. His Earth-shattering tweets also managed to amass @Astro_Mike over a million followers on Twitter, rivaling the likes of Ashton Kutcher. Additionally, the launch of STS-125 also resulted in our fourth-largest online event in NASA.gov history.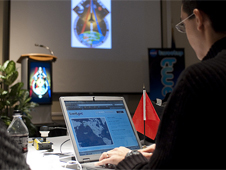 NASA delved deeper into our enthusiastic group of followers on Twitter by hosting 'Tweetups' where Twitter users learn about our programs and speak with astronauts. Thus far, Tweetups have been held at the Jet Propulsion Laboratory in Pasadena, California, NASA Headquarters in Washington, D.C. and at the Kennedy Space Center in Florida. Demand for attending the Tweetup to learn about STS-129 and view the launch of the Space Shuttle from Florida culminated with the filling of our 100 registration slots, plus all the spaces on our wait-list, in less than twenty minutes.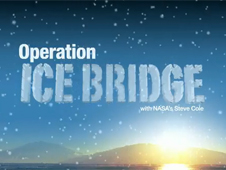 Other ground was broken in NASA's online communications with this fall's Operation Ice Bridge campaign, which featured an unprecedented level of near-real time coverage across cyberspace with tweets on Twitter, Webisodes on YouTube, photos on Flickr, and a blog on NASA Blogs. This precedent-setting social media coverage exceeded all expectations and is something that we hope to repeat in the years ahead.
Another large online event for NASA.gov was the launch of the Ares I-X Development Test flight. While lasting just a few minutes, the intrigue of the new rocket and it's successful test launch showed sustained interest in the days leading up to the launch, even after the first launch attempt was scrubbed.
Now that we've talked about some of our online highlights from 2009, what other NASA events interested you from throughout the year?