There is a new consensus emerging in the scientific community around NASA's plan, timetable, and vision for sending American astronauts to Mars in the 2030s. Our teams at the Stennis Space Center, the Marshall Space Flight Center and the Michoud Assembly Facility are a big part of the reason why.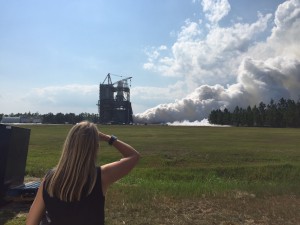 I recently had the opportunity to attend the successful test of the RS-25 rocket engine at Stennis. Nicknamed the "Ferrari of rocket engines," it is a critical component of the Space Launch System (SLS), which will someday launch our astronauts to deep space, and eventually to the Red Planet itself.
I also had the chance to visit with the very talented women and men of Marshall and its Michoud Assembly Facility (where the SLS is being assembled). They showed me demonstrations of some of the innovative things they are doing to advance the SLS, support the astronauts and their scientific experiments aboard the International Space Station, and advance technologies like composites, which drive exploration.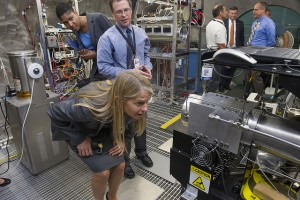 All in all, our NASA teams are doing some of the most impressive work anywhere on Earth to support exploration, discovery, and technology off of it.
This work is impressive for both its "outputs" and its "inputs." What I mean by this is that not only are we delivering some game-changing results, we're also changing the way we work together across sectors to turn science fiction into science fact.
At Stennis for example, more than 40 resident federal, state, academic and private organizations and numerous technology-based companies are all innovating in the same place. You can feel the energy in the air.
The soccer star Mia Hamm (who grew up only about 3 hours away from Marshall), once said that "there are always new, grander challenges to confront, and a true winner will embrace each one."
I am so proud to work alongside the people of Stennis, Marshall and Michoud, as they continue to embrace the grandest of challenges, reach for new heights, and work to expand humanity's presence in the solar system while strengthening America's leadership here on Earth.