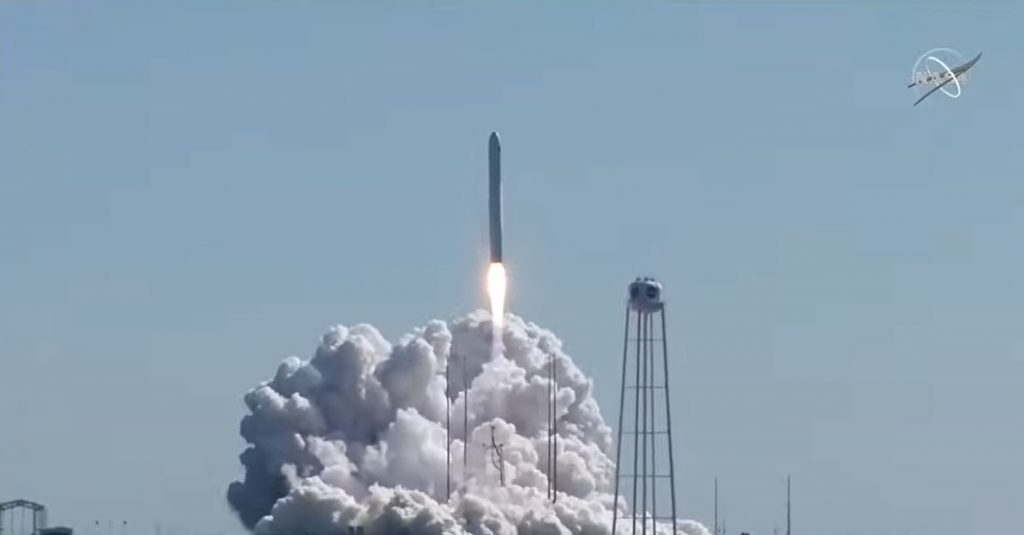 The International Space Station-bound Cygnus spacecraft aboard Northrop Grumman's Antares rocket has lifted off from the Mid-Atlantic Regional Spaceport's Pad 0A at NASA's Wallops Flight Facility on Virginia's Eastern Shore.
A fresh supply 8,300 pounds of scientific investigations and cargo is on its way to the International Space Station on a Northrop Grumman Cygnus resupply spacecraft after launching on an Antares rocket at 12:40 p.m. EST Saturday from NASA's Wallops Flight Facility in Virginia.
About 2 hours and 45 minutes after launch, Cygnus will reach its preliminary orbit and deploy its solar arrays.