Orbital Sciences Corp.'s unmanned Cygnus spacecraft is scheduled to launch Friday, July 11 at 1:40 p.m. EDT aboard an Antares rocket on a mission to resupply the International Space Station. The Orbital-2 mission's liftoff will be from the Mid-Atlantic Regional Spaceport's Launch Pad 0A at NASA's Wallops Flight Facility along Virginia's Eastern Shore.
Roughly half of Orbital-2's 3,293 pounds of cargo include food and other crew provisions. The spacecraft will also carry hardware and science experiments to the station.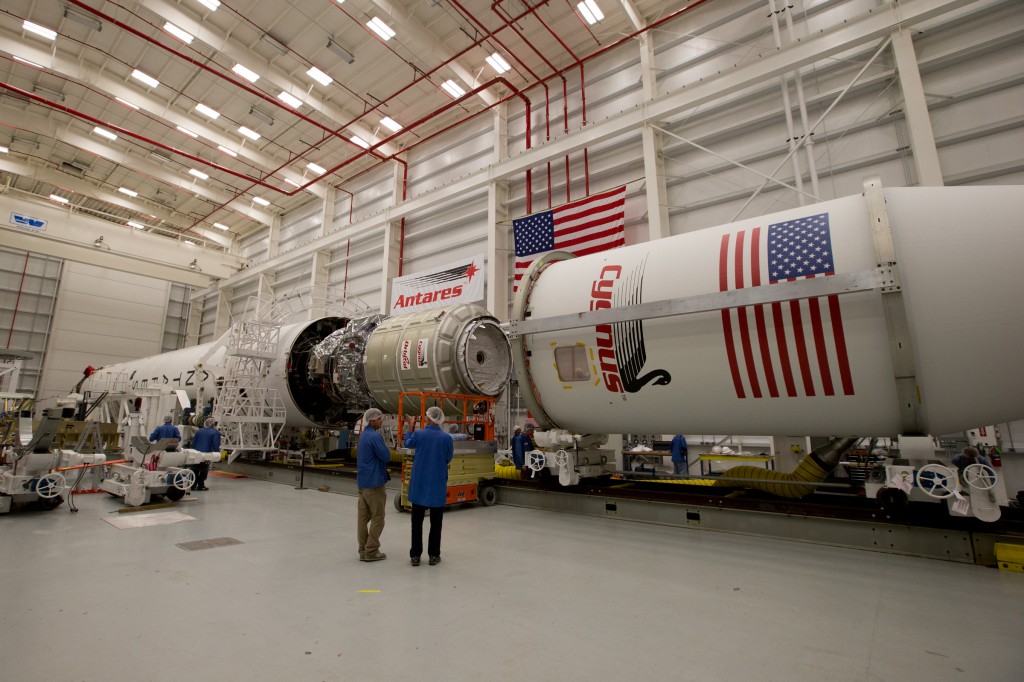 Among the research investigations are a flock of small satellites (known as CubeSats) that are designed to take images of Earth, developed by Planet Labs of San Francisco; and a satellite-related investigation called TechEdSat-4 built by NASA's Ames Research Center in California. TechEdSat-4 aims to develop technology that will eventually enable small samples to be returned to Earth from the space station. In addition, a host of student experiments are being flown in association with the Student Spaceflight Experiment Program, an initiative of the National Center for Earth and Space Science Education and NanoRacks.
NASA TV will air a comprehensive video feed of launch preparations and other footage related to the mission beginning at 12:30 p.m. on July 11. Launch coverage on NASA TV will begin at 1 p.m.
On Thursday, July 10, media briefings previewing the mission's science cargo and a prelaunch status from Wallops will be broadcast on NASA TV at 4 p.m. and 5 p.m., respectively.
If Cygnus launches as scheduled, the spacecraft will arrive at the space station on Tuesday, July 15.
› More information and TV coverage details
› NASA's Orbital website